By
Phil
- 7 April 2022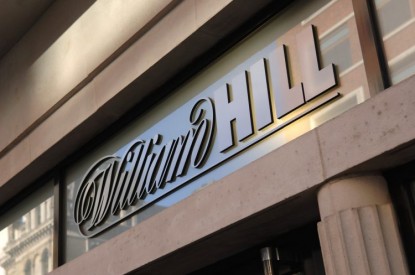 British gambling company 888 Holdings and US-based Caesars Entertainment have agreed to cut the value of William Hill's non-US assets, citing tough economic conditions and a regulatory investigation.
Caesars (CZR) has announced a revised agreement to sell the non-US assets of William Hill to 888 Holdings Plc for a revised enterprise value of between £1.95bn and £2.05bn.
The revised agreement reflects a £250m reduction in consideration payable at closing and Caesars being entitled to receive up to £100m as deferred consideration subject to the enlarged business of 888 Holdings Plc meeting certain 2023 financial targets.
After the repayment of debt and other working capital adjustments and subject to customary closing purchase price adjustments, Caesars expects to receive net proceeds from the transaction at closing of approximately £585m or $785m.
888 said: " The Board of Directors of 888 continues to believe that the acquisition represents a transformational opportunity for 888 to significantly increase its scale, further diversify and strengthen its product mix and build leading positions across several of its key markets. The Board continues to believe the acquisition has highly compelling strategic and financial benefits, with the current macro-economic environment and changing market conditions across its key markets only serving to strengthen the rationale for bringing together two highly complementary businesses and combining two of the industry's leading brands. Alongside the strategic benefits, the combination of 888 and WHI is expected to deliver significant operating efficiencies, including pre-tax cost synergies of at least £100m, including £15m in capex synergies, on or before 2025, with integration plans well progressed to ensure a well-executed integration and timely realisation of anticipated synergies.
"The company currently expects to cumulatively achieve approximately £5m of such synergies in 2022, £54m in 2023, £70m in 2024, and £100m in 2025. In achieving these synergies, the Company expects to incur one-time cash costs of approximately 1x annual pre-tax cost synergies, spread across the first three years following completion of the Acquisition. The Enlarged Group will be strongly growth-oriented, benefitting from a clear scale advantage and strong
product and geographic diversification. With a focus on regulated markets, it will be able to offer customers
world-class products, supported by leading betting and gaming brands, driving sustained growth and
shareholder value creation over the medium and long term. It will continue its focus on developing and improving safer gambling processes and raising industry standards, leveraging knowledge from 888 and WHI to ensure protecting customers remains the top priority," it added.
The transaction is subject to receipt of the approval of shareholders of 888 Holdings and regulatory approvals. Caesars' expectation is that the transaction should close in June 2022.