By
Phil
- 9 May 2016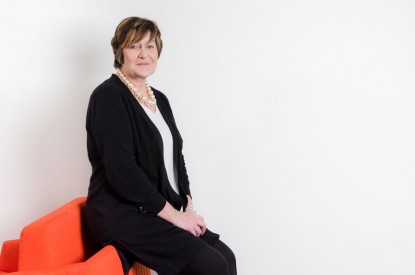 Caesars Entertainment EMEA, has appointed Ann Sullivan as its new Group Compliance Director.
Ann Sullivan, who is new to the gaming industry, brings with her significant national and international business ethics compliance expertise. Ann's cross industry compliance experience includes roles within a range of sectors, including oil and gas, pharmaceuticals, telecommunications, manufacturing and the global art auction industry.
Formerly Head of Compliance and Ethics at Allergan, the global multi-speciality health care company, Ann has also held roles as Director of Compliance at Mabey Bridge, a global steel bridge manufacturer, and Compliance Manager at Transocean, one of the world's largest offshore oil and gas drilling contractors.
She brings with her substantial knowledge and experience of working within UK, USA and EU legal and regulatory compliance frameworks, in addition to robust change management skills across key global industries.
She said: "I have been fortunate to work for a number of organisations with extensive global compliance programmes. I also have first-hand experience of how to work effectively with regulators and government authorities implementing robust new compliance protocols and programmes. Managing business ethics and compliance within the gaming and casino sector is a significant new challenge, especially in relation to the Gambling Commission and the UK Money Laundering Regulations. It offers the opportunity to draw upon all my experience to bring a fresh approach that will make a demonstrable, positive change, which is hugely exciting."
Mike Rothwell, Managing Director, Caesars Entertainment EMEA, said: "As one of the most established and innovative operators in the casino industry, we were keen to find a candidate who would not feel confined or restricted by industry norms. As a business we continually strive to push boundaries to deliver for our customers the best gaming, best service, best entertainment and best dining experience the UK leisure industry has to offer. Finding someone who can positively challenge us to think beyond the traditional confines of the industry is both exhilarating and motivating for everyone."
Mike Rothwell continued. "We welcome the fresh approach that Ann will undoubtedly bring, not just to our business, but to the casino industry in general. We were immediately drawn to Ann's vast and impressive cross-industry experience, drive and pragmatism which demonstrates her ability to build strong structures and motivate and develop teams."