By
Phil
- 18 July 2022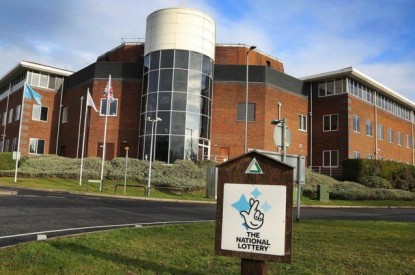 The Court of Appeal has given the green light to Camelot Group and International Game Technology (IGT) to appeal the move to give the fourth UK National Lottery licence to Allwyn Entertainment.
The Gambling Commission in March named Allwyn as its preferred applicant for the licence.
The Court of Appeal's decision means that the automatic suspension preventing Allwyn and the Gambling Commission working behind the scenes could now come back into effect, awaiting the outcome of the appeal. The hearing could take place in September.
The Gambling Commission said: "Throughout the litigation process, we have been clear that disrupting the implementation of Allwyn's plans would present potentially severe consequences for the National Lottery and good causes. It also risks the National Lottery not operating to its full potential at the start of the fourth licence.
"We are, obviously, disappointed with this outcome, but respect the court's decision. The appeal process will generate challenges for the transition to the fourth licence and further delay to the award of the licence to Allwyn. We regret the decision by third parties to bring legal proceedings following the outcome of a highly successful competition for the fourth National Lottery licence, actions which could impact transition to the Fourth Licence and, ultimately, funding for good causes.
It added: "Nevertheless, it remains our priority to ensure a seamless transition between the third and fourth National Lottery licences, so that players can continue to enjoy playing the National Lottery fairly, safely and claim their prizes, and so that the National Lottery continues to deliver for good causes in every corner of the UK."
Allwyn chairman Justin King added: "We are obviously disappointed by today's decision," he said. "It creates the likelihood of further delay as the appeal will not be held until September. It is common ground that this delay will damage the introduction of the benefits the fourth licence brings for good causes.
"As the court ruled, Camelot and IGT must now provide an undertaking for damages by 4pm Friday. We call on them to either ensure that undertaking includes good causes, or instead in the interests of the good causes and the National Lottery, to gracefully accept the ruling of Mrs Justice O'Farrell. This would allow the suspension to be lifted and the Gambling Commission to move forward with Awarding the Fourth Licence to Allwyn."