By
Phil
- 8 February 2022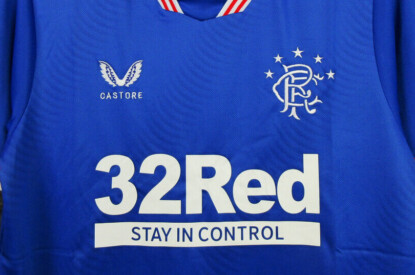 More than 40 people harmed by gambling – including recovering gambling addicts, bereaved families and affected others – are walking from Edinburgh to Glasgow via nine football clubs calling on Scotland to end all gambling advertising and sponsorship in football.
The walk has been organised by The Big Step, a campaign to end all gambling advertising and sponsorship in football, part of the charity Gambling with Lives.
The walkers set off from Edinburgh on February 11 and arrive in Glasgow on February 13 finishing the 60-mile march inside the national stadium, Hampden Park (the full itinerary is attached). Along the way, they will meet representatives of football clubs, together with fan groups and parliamentarians, to gain support for their cause. There is already growing political momentum and strong public appetite for tighter regulation of the gambling industry.
Kelly Field, who is in recovery from gambling disorder and taking part in her first Big Step, said:
"I suffered with an online gambling addiction for many years, which was fuelled by a relentless barrage of advertising. At my worst, I wasn't eating or drinking properly – I even felt suicidal at times and would withdraw to the bathroom to gamble in secret.
"Gambling advertising and sponsorship, in football and elsewhere, makes people think that gambling is totally normal and safe, when the reality is very different. Gambling kills and football has to stop promoting it. I know of people who have taken their own life when they couldn't see any other way out."
Gambling and advertising and sponsorship is rife across all levels of football in the UK, with the sport often acting as the hook that draws first-time gamblers in, potentially setting them up for a lifetime of misery and addiction.
There are between 340,000 and 1.4m adults addicted to gambling in the UK, as well as 55,000 children[3]. Those addicted to gambling are up to 15 times more likely to end their lives. Tragically, there are up to 650 gambling-related suicides every year in the UK.
One of the walkers, Martin Paterson, who was addicted to gambling for many years said:
"When I'd stopped gambling and the fog of addiction cleared, I realised that the tactics of the gambling industry – mass advertising, hyper normalisation, misinformation – are identical to those once used by the tobacco industry. These gambling companies are sucking billions of pounds out of the UK and destroying families and communities in the process.
"We were once told that Formula One and snooker couldn't survive without sponsorship money from tobacco companies. That turned out to be untrue. The government must act now and prioritise the health of future generations over corporate profit. I want to be able to wear the same football shirt as my grandson – and for neither of us to be promoting gambling in doing so."
The event comes at a pivotal time for gambling reform, with the Government's review of the 2005 Gambling Act in its critical consultation phase. It is rumoured that gambling shirt sponsorship in the English Premier League could be banned in the new Gambling Act, but The Big Step is demanding an end to all promotion of gambling across all levels of football in the UK and Ireland, a call that is already supported by 18 clubs including Luton Town, Forest Green Rovers, Drogheda United and Edinburgh City.
James Grimes, who founded The Big Step after being addicted to gambling for 12 years said:
"Our latest walk comes as we stand at a crucial moment. Decision-makers must put the health of young fans first and end all gambling ads in football. If they don't, we encourage every club and governing body in Scotland – including the ones we are visiting on this walk – to be brave and to ban gambling sponsorship and advertising before the government makes the decision for them.
"We applaud Scottish football's recent move away from gambling sponsorship of competitions, but much more must be done. This a unique chance to be on the right side of history and we hope fans will help their club make this decision."