By
Phil
- 28 March 2016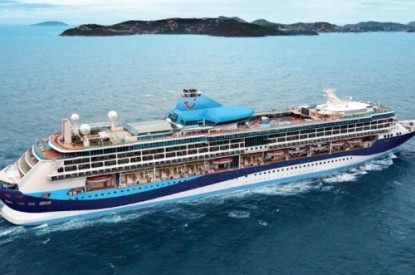 Century Casinos and Thomson Cruises have signed an agreement covering casino operations on board the Thomson Discovery.
TUI UK Ltd., trading as Thomson Cruises, is a subsidiary of TUI Group, the world's number one tourism business with 1,800 travel agencies in Europe, six airlines with more than 130 aircraft, over 300 Group-owned hotels, and 13 cruise ships. Thomson Cruises currently operates four cruise ships catering to the British market.
Its fifth ship Thomson Discovery, with a capacity of 2,067 passengers, will join the fleet in the second quarter of 2016. Its highlights include an outdoor cinema, a rock-climbing wall, a mini-golf course, a five-story atrium and an indoor pool. The casino will feature live table games, electronic roulette and state-of-the-art slot machines.
Commenting on the news, the Company's Co CEOs Erwin Haitzmann and Peter Hoetzinger remarked: "We are looking forward to extending our reach to the UK market, further solidifying Century's position as the world-wide market leader in operating casinos on cruise vessels."