By
Phil
- 11 March 2020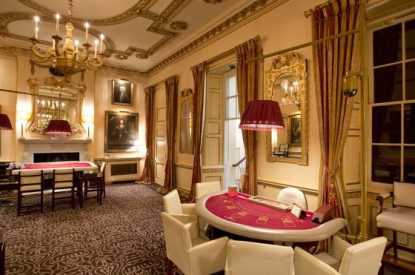 London's Clermont Club casino is due to reopen in Mayfair this summer having been closed for the last two years.
The casino was bought in May 2019 by Mayfair Casinos, operator of Leicester Square's Horizons Casino at the time, for £23m. The property is being renovated to include six different gambling rooms over three floors and a top-floor area reserved for VIP gaming. Mayfair Casinos has set up an extensive recruitment drive in preparation for the summer launch.
The Clermont Club was originally set up in 1962 by John Aspinall, who established it as a place for British aristocrats and celebrities to socialise and gamble. It was later owned by Playboy Enterprises, Rank Group and Guoco Leisure. In March 2018, the Clermont Club closed due to the 'competitive business environment' having suffered operating losses in 2017 of £5m.