By
Lewis
- 10 June 2021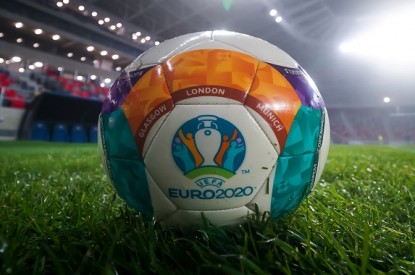 Entain is anticipating more than three million fans across Europe to place bets on the delayed 2020 UEFA European Championships – roughly twice as many as bet on the last World Cup in 2018.
"Most betting will be after the tournament starts, and we expect to see roughly twice as many fans placing bets on the Euros as in the last World Cup, reflecting the growth of our business in the past three years," said Jette Nygaard-Andersen, Chief Executive of Entain. "With offers across most countries taking part we're perfectly placed to offer fans exciting experiences."
So far, Entain's UK customers have placed most bets. France is the most backed to win with almost half of UK fans so far putting money on Les Bleus.
For the first time on a major event of this size, Entain will host almost all customer activity across its European brands on in-house technology. Entain has said this gives the company 'a unique insight into the expectations and betting behaviours of fans across the majority of countries taking part in the tournament', which it can then use to tailor its offers and their experiences accordingly.
bwin is hosting "King of Europe", a tournament where fans in Germany, Austria, Belgium, France, Greece, and Romania can choose teams and compete to be the best, the top five sharing a jackpot of €1m.
In the UK, Ladbrokes is adding leaderboards to its 5-A-Side product, and making it free-to-play, which enables fans to build their own teams and compete with one another.