By
William
- 3 December 2021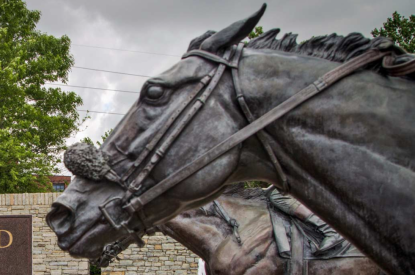 Entain has secured media feeds from 35 British horse racing courses for UK customers of Ladbrokes and Coral shops until 2026, via an extension of its partnership with Sports Information Services (SIS) and Racecourse Media Group (RMG).
The agreement will ensure a continued and seamless service of high-quality, live horse racing content to retail customers and coincides with other measures by Entain to enhance the retail experience for customers.
These include upgrading and increasing the number of sports betting terminals in Ladbrokes and Coral shops and investing in new digital services in shops making the retail experience closer to online.
"We pride ourselves in showcasing exciting and engaging content in our shops, providing the best experiences for our customers," commented Andy Hicks, Entain's Managing Director of Retail in the UK and Ireland.
"This partnership will ensure our customers can enjoy high-quality content live from the most iconic horse racing events in the UK – and is a key part of our investment in digital services across retail."
Richard Ames, Chief Executive of SIS, said: "We're very pleased to have extended our partnership with Entain and look forward to working closely with their brands to deliver the best UK horse racing content through to 2026.
"Through this latest deal, SIS remains a key component of the value chain that ensures the horse racing industry and bookmakers collaborate successfully, bringing entertaining experiences to bettors across the UK and around the world."
Martin Stevenson, CEO of RMG, added: "RMG has long enjoyed a very valued relationship with Entain's brands, and we're delighted our racecourses' quality, core racing content will continue to be enjoyed by its customers.
"Along with our partners SIS, we look forward to working closely with Entain in bringing our market-leading horseracing to some of the UK's most iconic betting brands. Entain's commitment though to 2026 is testament to the strength of RMG and SIS's offering, and we look forward to more betting operators following suit in due course."