By
Lewis
- 27 August 2020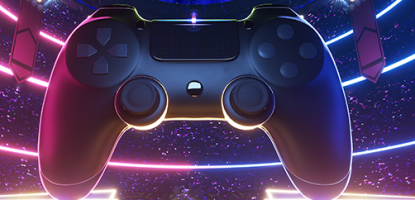 Esports Entertainment Group has signed a letter of intent to acquire the Esports Gaming League (EGL), a UK-based esports company founded in 2010, to serve its expanding community of gamers in Europe, Middle East, and the Americas.
EGL is a B2B-centric provider of live and online events and tournaments where gamers can compete and enjoy content relating to esports and video games on a technology platform with over 350,000 registered gamers. Services include full turnkey esports events, live broadcast production, game launches, and online branded tournaments.
"At our IPO we committed to having a tournament platform up and operational before the end of the calendar year, and with this transaction, we have delivered on this commitment," commented Grant Johnson, CEO of Esports Entertainment Group.
"EGL generated approximately $1.3 million in revenue last year and is positioned for triple-digit growth moving forward. Their complementary platform, large user base, excellent team, and marquee advertising partner relationships are key drivers behind this transaction. Together, I believe we can accelerate growth both in the US and internationally."
The growing user base and the demographics of EGL's audience provide brand owners and advertisers with an attractive environment to promote their products and services. EGL partners with brands, publishers, and sports teams to target a digitally enabled 18-35 core demographic and has worked with Microsoft, Red Bull, Arsenal FC, and Activision.
"We are extremely excited to be joining the Esports Entertainment Group family, it will give us an opportunity to push our technology and resources to further grow our client roster," commented Glen Elliott, CEO of EGL. "The vision Grant has around building an esports ecosystem is visionary for the industry and EGL is a perfect fit."