By
Phil
- 3 July 2015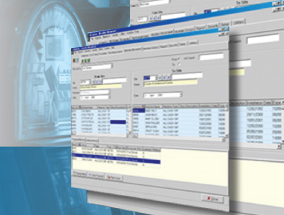 Eurocoin, the specialist supplier of components, after-sales service and system-based hardware across the gaming, leisure and amusement sectors, has acquired PlaysafeMonitoring.
Bath-based Playsafe is a market-leading systems business providing real-time reporting and analytics services for hundreds of gaming and leisure venues across the UK and Europe. The Playsafe Monitoringteam are widely respected for their expertise and commitment to both client support and ongoing product development – attributes which fit entirely with the Eurocoin customer-focused approach. The two companies jointly have more than 70 years of service to the industry.
"We are delighted to have successfully completed these negotiations with the Embed-Playsafe management team," commented Eurocoin Managing Director Nick Veitch. "The Eurocoin Board of Directors have the utmost respect for the Playsafe team and their achievements. We see considerable synergies between the businesses and believe that our mutual customers will benefit immediately from harnessing our combined strengths in the networked hardware & after-sales channel. We look forward to having the Playsafe team on-board in this new and exciting development."
The Eurocoin team currently comprises more than 100 people based in offices in 7 countries across
Europe. The company recently celebrated its 40th Anniversary and is widely acknowledged as a professional distribution channel for the supply and support of world-class technology brands and systems.
Colin Veitch, Director – Eurocoin Group of Companies, added: "Playsafe now becomes a dedicated systems business at the heart of the Eurocoin Group of companies, where we believe the synergies between our management, products and goals will prove to be highly beneficial for our combined customer base across the UK and Europe. It is absolutely 'business as usual' for Playsafe and their clients. The existing Playsafe team are all staying with the business and the transition has been entirely seamless. We are delighted to welcome the Playsafe Monitoring team and their many long-standing clients to the Eurocoin Group."