By
Phil
- 7 July 2014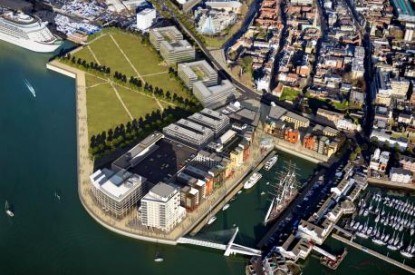 Stage one of the application process for a large casino licence in Southampton has now closed with five operators interested in a total of seven competing sites.
Applications at this stage included basic information about the applicant and the proposed site for a casino.
A total of seven applications have been received by Southampton City Council for the final large casino licence in the UK, the largest number of any authority. The applicants and sites are Grosvenor at Royal Pier, Grosvenor at LeisureWorld, Global Gaming Ventures at West Quay Watermark, Global Gaming Ventures at Royal Pier, Kymeira Casino at Royal Pier, Genting Casinos at Royal Pier and Aspers Casinos at Royal Pier.
The statutory 28 day period for interested parties to make representations has now commenced. Amongst others, individuals or businesses within the vicinity of the proposed casino sites have until 29 July 2014 to make representations to the council regarding applications, should they choose.
It is expected that the council's Licensing Committee will review the applications in September, where provisional licences will be issued to those applicants whose application meets the relevant requirements at this stage.
This is followed by Stage two, when an advisory panel of various professional disciplines will scrutinise the detailed applications, following discussions with each applicant. This panel will then present their report to the Licensing Committee to determine the award of the sole licence, in 2015.
Councillor Simon Letts, Leader of Southampton City Council, said: "As the last authority in the UK to grant this type of licence, the interest in Southampton's large casino license has been substantial. This level of keen competition gives us the best opportunity to secure the right operator, for the right site to promote significant regeneration and, in turn, to improve the economic prospects of the city as a whole."