By
Phil
- 6 March 2023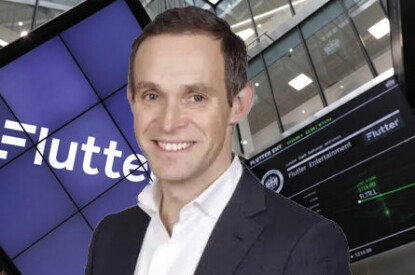 Flutter has hailed a strong 2022 performance with average monthly players up 26 per cent, due to its rapid US expansion, combined with the benefit of Sisal and tombola acquisitions, giving revenue a lift of 27 per cent.
During 2022, Flutter leveraged its key advantages to deliver a strong performance with excellent progress against its strategic objectives. The US was its largest division by revenue in 2022. FanDuel extended its leadership position with a Q4 online sportsbook market share of 50 per cent (10 percentage points higher than Q4 last year) while growing its podium position in iGaming to a 21 per cent share.
The company said: "Our US business remains firmly on track to be EBITDA positive for the full year 2023. Trading in the first 8 weeks of the year in line with expectations delivering continued strong growth across existing states and from the very successful launches in Maryland and Ohio. US remains on track to be EBITDA positive for the full year 2023."
"In the UK & Ireland, we delivered strong recreational customer growth as well as benefiting from the reopening of our retail estate and the acquisition of tombola. Product innovation resulted in an improved H2 performance, driving momentum into 2023. This partially offset the reversion of customer activity to pre Covid levels and the annualisation of our proactive safer gambling measures from 2021. In Australia we drove excellent AMP volumes against a more challenging operating environment in the second half due to the unwind of Covid player engagement and a more competitive landscape," it added.
"In our International division we have reached a growth inflection point. The business is set to annualise the major known regulatory headwinds in March 2023. The division is also on a more sustainable footing with minimal single unregulated market exposure resulting in 97 per cent of the Group's total revenue now coming from regulated markets. Revenue in our Consolidate and Invest markets, which represent 76% of the division, were up 22 per cent on a pro forma basis in 2022 and we also secured the #1 position in Italy following completion of our acquisition of Sisal in August."
Peter Jackson, Chief Executive, commented: "Flutter delivered a strong performance in 2022, continuing to execute on the strategic priorities we outlined last March. Growth in our recreational customer base delivered 2022 revenue growth of 27 per cent and we ended the year with a record 12.1m average monthly players in Q4.
"We have an unparalleled number one position in the US where we continue to go from strength to strength. The combined power of the 'FanDuel Advantage' and the 'Flutter Edge' delivered our most successful launches to date in Maryland and Ohio. Leveraging our number one FanDuel brand we had a record Super Bowl and have acquired over 1.2m customers in 2023 so far," he added.
"Outside of the US we have been pleased with the performance of the business as we faced into regulatory changes and challenging comparatives. We are well placed to build on gold medal positions in our mature markets while we are delivering very strong growth in a range of attractive high growth markets. We have been really excited to add Sisal, the number one operator in the Italian market, to our brand portfolio, and we are making good progress with our integration strategy.
During the year, we invested £60m in safer gambling initiatives across the Flutter Group and have been really encouraged by the 8-percentage point increase achieved in safer gambling tool usage to over 40% of our player base. We recently announced that we believe an additional US listing of Flutter's ordinary shares will yield a number of long-term strategic and capital market benefits. We have begun an extensive consultation with our shareholders and early feedback has been supportive. We look forward to continued engagement with investors and stakeholders on this matter and we will announce the results of this engagement in due course.
2023 is off to a pleasing start driven by positive momentum from the end of last year. With our combined US business on track to deliver a positive EBITDA for the full year 2023 for the first time, the Group is currently at an earnings' transformation point and we look forward to delivering future growth and progressing further against Flutter's strategic priorities in the coming year."
The company added: "We have a clear strategy to improve our iGaming performance and grow our podium position, through increasing our focus on casino direct iGaming customers and improving our product range and player experience. Although it is early days, we are pleased by progress to date. Q4 customer player days were 1.5 times the comparable period last year benefitting from the introduction of our FanDuel casino daily reward machine in Q3. Flutter exited the year with 63 per cent growth in Q4 iGaming AMPs and a 21 per cent share of the Q4 iGaming market, with FanDuel Casino share three percentage points higher than in Q4 2021."