By
Lewis
- 15 October 2020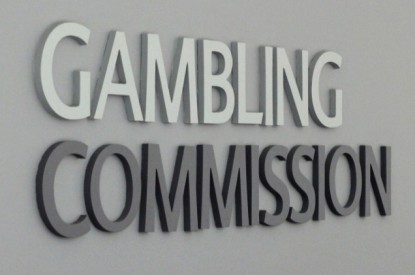 The Gambling Commission has published data showing how the easing of Covid-19 lockdown measures has impacted online and Licensed Betting Operator (LBO) gambling behaviour.
The online gambling data, collected from the largest online operators, covers the months March through to August. Between July and August GGY decreased by a further 12 per cent (to £406m), driven predominantly by a decrease in real event betting. This represents the second consecutive month on month fall in GGY since April.
During June, the Gambling Commission reported an apparent release of pent up demand for online betting after the easing of some lockdown restrictions and the reintroduction of several tier-one sports. The lack of tier-one sporting events in August appears to have impacted GGY for real event betting which decreased by 21 per cent from July.
The number of bets (down by 12 per cent from July) and the number of active players (down by 10 per cent since July) have also both decreased indicating the reliance of real event betting on top-tier football, with the Premier League which ended in July having impacted figures in August.
Slots remains the online product to have seen the smallest change from July. August is the second month in a row where the reported figures have not changed significantly, as GGY increased by one per cent (to £164m), with both the number of bets (minus one per cent) and the number of actives (minus two per cent) decreasing slightly since July.
There has been a slight increase in loss per active figure for slots which has increased by nearly £2 since July and continues to remain meaningfully higher than any other online gambling product (£68 for slots versus £43 for real event betting and £35 for casino during August).
The figure for those engaged in more than one activity is down from 41 per cent in April to 33 per cent in August.
The number of online slots sessions lasting longer than an hour decreased by seven per cent in the month to August (down to 1,612,123). The average session length remains steady at 21 minutes with around eight per cent of all sessions lasting in excess of one hour.
Between July and August, the number of customer interactions undertaken rose by 11 per cent (to 963,489). Four per cent of those interactions reported were direct contact from staff (down from five per cent in July).
Activity over the counter increased in August and accounted for 43 per cent of GGY from all bets and spins placed in LBOs, an increase of six per cent from July. Both GGY (14 per cent) and number of bets (five per cent) also increased on the previous month.
The number of bets places on SSBTs increased by one per cent from July while GGY decreased by 29 per cent during the same period. SSBTs continue to account for one per cent of bets and spins placed since the easing of lockdown, similar to pre-lockdown levels.
Machines GGY decreased by two per cent to just below £80m, which is 34 per cent higher than March 20, although LBOs were only in operation until 20th March.
While spend per session has decreased by 13 per cent to £10.39 since the initial re-opening of LBOs in June, it still remains higher than pre-lockdown of £8.72. The number of spins per session decreased by one per cent (to 125) between July and August.
Three per cent of total sessions lasted more than an hour in June. While this decreased to slightly in August, it still remains above the pre-lockdown level. With operating restrictions in place in retail premises, this could be driven by availability of machines or consumer desire to not lose their spot.