By
Lewis
- 18 September 2020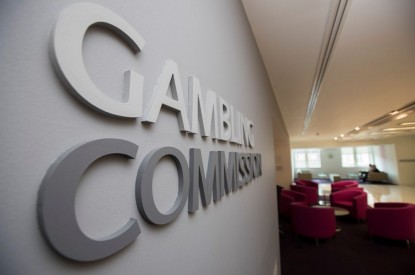 The Gambling Commission has published further data showing how the easing of the Covid-19 lockdown has impacted gambling behaviour in Great Britain.
The data reflects March, April, May, June and July and covers both online and in person gambling. The latest data includes consumer research and data from Licensed Betting Operators (LBOs) found on Britain's high streets.
July saw a slight month on month decline in the amount spent by consumers on online gambling (including online slots). The amount spent remained higher than pre-lockdown levels driven by the pent-up demand for sports betting on popular events.
The online gambling data, collected from the largest online operators, covers the months March through to July.
Between June and July, GGY decreased slightly by four per cent, albeit that June's figure was particularly buoyed by real event betting. This represents the first month on month fall in GGY since April.
During June the Commission reported an apparent release of pent up demand for online betting after the easing of some lockdown restrictions and the reintroduction of several tier-one sports. The high levels of GGY for online real event betting have continued into July, although have decreased slightly (- four per cent) from June's peak.
Figures show the number of bets (up by five per cent since June) and the number of active players (up by four per cent since June) have both increased slightly.
The new online data also reveals that the number of online slots sessions lasting longer than an hour decreased by two per cent in the month to July. Between June and July, the number of customer interactions undertaken by operators rose by two per cent.
This increase in active players and slight decrease in overall GGY means that during July there has been a slight decrease in the average loss per player, although the average loss figure for slots is still meaningfully higher than any other online gambling product (£66 for slots versus £50 for real event betting and £37 for casino during July).
With high street betting shops now reopening, the Commission has said it will monitor to understand levels of engagement with retail gambling products as more people begin to return to town and city centres.
The number of online gambling products played by individual consumers remained steady between June and July, although players are still more engaged than they were in March 2019. The figure for those engaged in more than one activity is down from 41 per cent in April to 34 per cent in July.
The Commission issued guidance to online operators in May setting out the need for improved affordability checks, the prevention of reverse withdrawals and restrictions on bonus offers that was reinforced for land-based premises in June when they were allowed to reopen.
Initial opening of LBOs in June resulted in slight alterations in the way consumers have engaged with the products available. The product mix has shifted more toward machines, where Over The Counter (OTC) GGY is down from circa 40 per cent in March to 30 per cent in June and machines GGY increased from 48 per cent to 57 per cent in the same period.
Five per cent of all bets/spins placed were OTC in March. This decreased to three per cent in June but has since returned to its pre-lockdown split.
The GGY for these months shows a similar trend whereby OTC accounted for 39 per cent of total GGY in March but decreased by nine per cent in June, before bouncing back to account for 37 per cent of total GGY in July.
SSBTs accounted for one per cent of bets placed since the easing of lockdown comparable with pre-lockdown levels. Despite this, the product has seen a slight increase in GGY in July.
Indicators for spend per session, length of session and the proportion of sessions which last in excess of 1hr have all increased noticeably since reopening, with a slight decrease in July compared to June.
This indicates a potential for the increase in intensity of play and could be as a result of displacement of activity from OTC to machines with consumers possibly wanting to limit contact with other individuals. It could also indicate the return of some of the most engaged individuals, whilst others may have stayed away.
GGY per session in June increased by 37 per cent from March 2020 to a level of £11.98 in June. While this decreased to £10.53 in July, it remains higher than the pre-lockdown figure of £8.72.
The number of spins per session increased by 23 per cent (to 142) between March and June. In July this deceased by 11 per cent but remains higher than the pre-lockdown figure of 113.
Four per cent of total sessions lasted more than an hour in June; an increase of two percentage points from March 20. While this decreased slightly in July, it still remains above the pre-lockdown level. With operating restrictions in place in retail premises, this could be driven by availability of machines or consumer desire to not lose their spot.