By
Phil
- 22 June 2020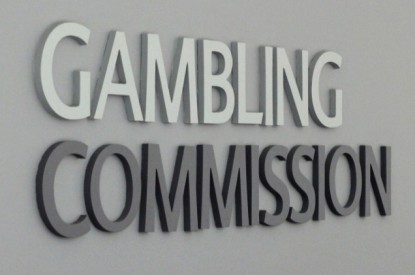 The Gambling Commission is seeking views on proposed changes to the rules operators must abide by when transacting with high value customers.
The consultation follows collaborative work with the industry following three challenges laid down by the Gambling Commission to make gambling safer and reduce harm across the sector. The Commission challenged the industry to make faster progress in raising standards in relation to VIP incentives, responsible product and game design, and online advertising.
Today the Commission also publishes a report into the progress made by the industry in those areas and the Commission's next steps in relation to this work. The report also features input and challenge from Experts by Experience.
In it, it said: "The approach to so-called VIP programmes intended for high value customers (HVC) has been the focus of attention given the tension between commercial objectives and customer safety. The question of incentives more widely is a complex one that we need to consider
further. The success criteria for this challenge was for the industry to recognise and rapidly bring a halt to irresponsible behaviours that have grown up around HVC schemes."
"If implemented quickly, the measures in this code could address the challenge set. We want to see these additional protections implemented as soon as possible and believe this is achievable given a number are based on existing regulatory requirements. Highly engaged customers are at greater risk of gambling related harm. That is why thorough checks, additional controls and clear Executive oversight and accountability are required in this area. Our view is that for tailored incentives and bonuses to continue to have a place in the industry, we need to be satisfied they are being offered in a manner which is consistent with the licensing objectives. Where a licensee cannot provide that assurance, they should not be offering such schemes/incentives."
The proposed changes to the Licence Codes and Conditions of Practice (LCCP) are aimed at focusing operators' attention on making gambling fairer, safer and crime free when transacting with high value customers.
In terms of game design, the Commission hosted a series of workshops with executives from Scientific Games and Playtech.
Following these workshops, the Commission said: "Speed of play was identified as one of the most important factors in making a gambling product addictive and dangerous. As a precautionary measure, there should be a reduction in speed of play across all products. There should be strict limits on both stake sizes and prize sizes. Participants talked about a negative intensity driven by both these factors, along with speed of play.
"Participants advised that mandatory limits should also apply to the amount of time gamblers were allowed to spend within games, as well as the speed of play," it added. "While there should be strict limits in terms of time and affordability, these should not be different for those "more" or "less" at risk as ultimately, anyone can become at risk.