By
Lewis
- 10 October 2014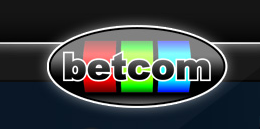 The Gauselmann Group has announced the acquisition of Betcom Limited as a further important step for the Germany-based company's expansion in the British market.
Betcom Limited has made a name for itself in the past years in the realms of game development and game design – mainly for the British Category C segment – and has marketed numerous games for reel-based and multigame machines. The company has a development office near to Birmingham. Blueprint Gaming, a further British subsidiary of the Gauselmann Group, will in particular benefit from the Betcom development capacities.
The Betcom Limited acquisition moves the positioning of the Gauselman Group in the British market further forwards. The group of companies is active in both the arcade and bingo segments as well as the pub market thanks to the takeover of the Praesepe Group in 2012 and the participation in Sceptre Leisure in 2013. Furthermore, the Gauselmann Group covers the fields of games development and machine sales with Blueprint Gaming Limited.
"Betcom Limited opens up new perspectives for market development in Great Britain and beyond. Thus, a global network of 16 development teams is continually working on new content for gaming fun 'made by Gauselmann'", stated Jürgen Stühmeyer, Member of the Board of the Gauselmann Group. "Alongside the increase in development capacities, this acquisition mainly offers important new synergy effects and expansion possibilities with the know-how that is already available at Blueprint Gaming. I am pleased to welcome Betcom Limited to the group of companies".
Simon Barff, Managing Director of Gauselmann's UK Blueprint Machines division, said, "The acquisition of Betcom is a key part of the company's strategy to strengthen its position in the UK machines market. Betcom's track record in the development of Category C games is second to none and adding their creative skills to our content portfolio will strengthen the market development of Gauselmann product in the key Category C sectors within both Pub, AGC and Bingo markets".
Alastair Harris, Managing Director at Betcom, is also proud to be an immediate part of the internationally active Gauselmann Group. "This is a great chance for Betcom to advance its own expansion and develop new market potential. I believe that this partnership will in future offer enormous growth opportunities for the company".