By
Lewis
- 25 August 2022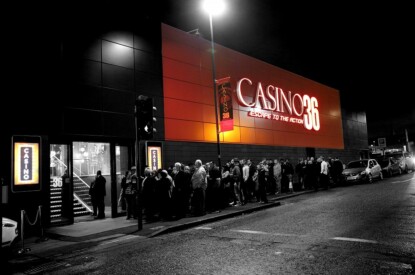 Genting Casinos UK Ltd has completed the acquisition of three casinos from Casino 36 UK Limited. The casinos are in Wolverhampton, Dudley and Stockport, and will continue to trade for a short time under the Casino 36 brand, after which all three will be re-branded in the coming months to operate as full members of the Genting Group.
As one of the country's largest casino businesses, the addition of the three Casino 36 sites sees Genting's portfolio expand to 35 casinos throughout the UK.
Paul Willcock, President and Chief Operating Officer of Genting Casinos UK has said: "We are delighted to announce that Genting Casinos UK Ltd has acquired the Casino 36 casinos in Wolverhampton, Dudley and Stockport. We're confident that this acquisition will strengthen our current portfolio and enhance our existing reputation as a leading UK casino operator.
"Since coming to the UK in 2004, Genting Group has bought, refurbished and built brand new premises to offer customers the very best in gaming and entertainment. The new sites from Casino 36 sit firmly within that existing strategy."
Genting Casinos UK was the first casino in the UK to have achieved the top level of the Safer Gambling Standard practice which is an independent quality standard that assesses the measures gambling businesses have put in place to protect people from experiencing gambling-related harm.