By
Lewis
- 3 March 2021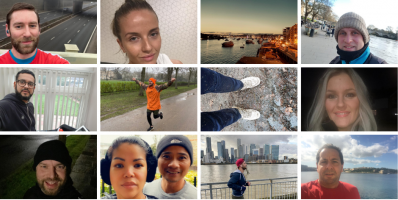 In a joint effort between its UK and Malta based teams, employees from Genting have been on a mission to run, walk and cycle their way across the globe (virtually) in a bid to raise money for charity.
Having set an initial target of 2000km – the distance between Genting's UK and Malta offices – the teams collectively covered more than 10,000km and ultimately reached Genting's parent company in Malaysia.
The challenge is a fundraiser for Dragonfly Cancer Trust, a UK charity supporting young cancer patients with no hope of a cure. To date, Genting employees have raised over £6,000.
Using the Nike Run Club app, more than 50 Genting employees came together to clock up the miles during the month of February.
Sanjeev Vadhera, Chair of Trustees at Dragonfly Cancer Trust, commented: "On behalf of the Board of Trustees at Dragonfly Cancer Trust, I would like to say a massive well done to each and every one of you who took part in this fantastic challenge.
"It is simply wonderful that your team of dedicated staff have come together during these difficult times and have collectively raised such an incredible amount of money.
"Your support comes at a time when young cancer patients are facing even more barriers due to the pandemic. The money you have raised will help to make their remaining time more comfortable and will provide them with opportunities to create lasting memories."
Helen Brittain, Genting UK's Chief Information Officer, said: "It has been a brilliant team effort, with everyone coming together to help smash our original target. We're very proud to be supporting such a fantastic charity like Dragonfly Cancer Trust and the work they do to support young cancer patients."