By
Phil
- 21 October 2013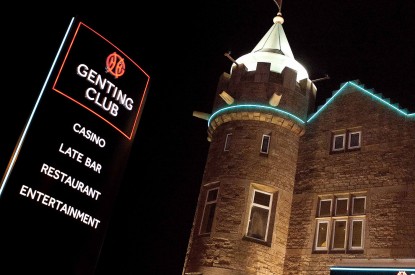 Genting Casinos is investing £500,000 in revamping its castle-like casino on North Shore in Blackpool.
The listed building has been operating as a casino for 25 years and with Genting saying the renovations would be in keeping with its look. The property will stay open throughout the work which is expected to be completed mid-November.
Genting regional director, Graeme Fletcher said: "Blackpool has come a long way in recent years and this investment recognises the progress the town has made as a tourist and leisure destination. We are confident this new investment will further enhance the facilities on offer to locals and visitors alike. This is an exciting development for Blackpool and we look forward to welcoming regular and new customers to celebrate our refurbishment with us."
He said the refurbishment programme is already under way and it will touch all areas of the venue transforming it into a modern, contemporary destination while preserving the traditional period features of the building.
It will also include a new reception area and the addition of a stylish Fahrenheit bar and restaurant serving up a range of dishes, cocktails and a wide selection of drinks.