By
Phil
- 23 August 2018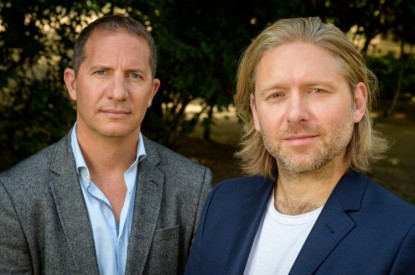 Breaking Data, owner of GiveMeSport, a UK digital media company, is buying Oryx Gaming and plans to leverage the GiveMeSport 26m Facebook fans to move into gaming.
Oryx is an international i-Gaming turnkey solution provider that offers an online, retail and mobile platform and access to diverse portfolio of proprietary and 3rd party Sportsbook, Lottery and Casino products with over 5,000 content titles included. With clients ranging from JackpotJoy Plc to GVC, it is certified, approved and licensed to provide services in Malta, Schleswig Holstein, Spain, Romania, Colombia, Croatia, Serbia, Gibraltar, UK and Slovenia.
After the completion of the acquisition of Oryx, the company is expected to be renamed Bragg Gaming Group. Furthermore, upon completion of the Transaction, Dominic Mansour, a former chief executive of the UK's Health Lottery, will become Chief Executive of the Company, and Akshay Kumar, the former CFO of NetPlay TV plc, will become Chief Financial Officer of the Company.
Mr. Mansour commented: "The acquisition of Oryx is the first step on the road to the creation of a new global gaming group. We plan to follow this with other acquisitions in the gaming sector as we position Bragg Gaming as a next generation gaming company. The newly combined group will now have the opportunity to grow into gaming and to leverage synergies through the combination of the businesses. GiveMeSport has a bigger following on Facebook than ESPN and SkySports and we plan to use this as a platform to grow into Sportsbetting initially in the UK and further into the US as it regulates following the decision in May 2018 by the United States Supreme Court to strike down, as an unconstitutional exercise of federal power, the nearly 30-year ban on sports betting under the Professional and Amateur Sports Protection Act, or PASPA.
Matevz Mazij, Oryx's Chief Executive who will remain a Chief Executive of Oryx.
He said: "The deal with Breaking Data is a fantastic opportunity to capitalise on our international expansion plans. In the last five years since Oryx was founded, it has developed into a leading global provider of turnkey solutions for top gaming and betting brands."
Nick Thain, currently CEO of Breaking Data, will continue to run GiveMeSport.
He commented: "We are pleased to have reached an agreement with Oryx Gaming that will see the beginning of our transition into the highly lucrative gaming and sports betting markets. This transaction marks an important milestone in our strategic transition into becoming a next generation gaming company."
In addition, the Company plans to launch GIVEMEBET, a new online sports betting brand, that will complement GiveMeSport's leading position in digital sports publishing, in a similar way to how Sky Betting & Gaming was built from SkySports – Sky Betting & Gaming was recently acquired by The Stars Group in a deal valued at US$4.7bn.
Caption: Dominic Mansour (left) and Nick Thain (right)