By
Phil
- 11 September 2020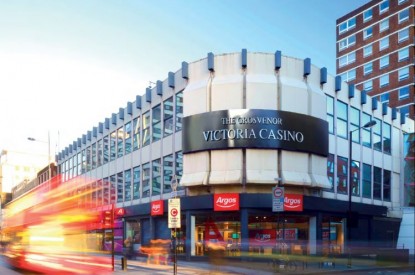 With its Mecca bingo halls closed from mid-March until July 4 and its Grosvenor casinos closed from mid-March until August 15, UK operator Rank Group saw its revenue for the 12 months to June 30 hit by 8.2 per cent to £638.1m.
Revenue from Grosvenor Casinos fell 18.4 per cent to £275.9m whilst bingo revenue fell 30.1 per cent to £128.4m. The digital side of the business was up 22 per cent.
The group said it had seen encouraging progress since venues were allowed to reopen in July and August with Grosvenor venues revenue running at 60 per cent of the prior year's levels since reopening on 15 August, which is in line with the company's base case scenario modelling. Mecca, which has been open for a longer period, is running at 70 per cent of the prior year, slightly ahead of Rank's base case scenario modelling. Mecca achieved cash break even in August. With Grosvenor's casinos in England only being permitted to reopen from August 15 there is more limited trading experience. Venues outside of London are typically achieving 75 per cent of prior year revenue levels and consequently are cash positive. In common with other hospitality businesses, trading in its London venues is weak, with revenue at around 40 per cent of prior year levels. With 49 Grosvenor venues now open, Grosvenor is likely to be cash generative from September.
John O'Reilly, Chief Executive of Rank said: "With positive momentum from the transformation programme, Rank performed very strongly during the first part of the year and into the second half. Despite continued good growth in our digital brands, with our venues closed from mid-March, the impact of the COVID-19 pandemic on the Group has been significant. However, with the huge commitment and dedication of our colleagues, very tight cost control across the business and the support we have received from Government, we have carefully navigated the past few months and are now beginning to successfully emerge. We know the recovery will take time, but the underlying strength of our business provides us with confidence that we are well equipped to return to full strength.
"We've been encouraged by the first few weeks of trading following reopening and whilst the supply side constraints, including social distancing and changes to the way we operate table gaming, are going to be challenging over the coming months, the response from customers to the extensive safety measures we have in place has been very positive. "The need to deliver on Rank's long-standing promise to excite and to entertain our customers has never been more important. The post-lockdown expectations of customers who are looking for ways to safely enjoy their leisure time and spend will be higher than ever, and we are determined to ensure our brands are well-positioned to benefit from this shift. Our venues, in particular, are ultra-safe and invariably benefit from being large in size. This gives us extra opportunities to offer something special to our casino and bingo customers within a COVID-19 safe environment and we are looking forward to welcoming more of our customers back."