By
Phil
- 30 March 2015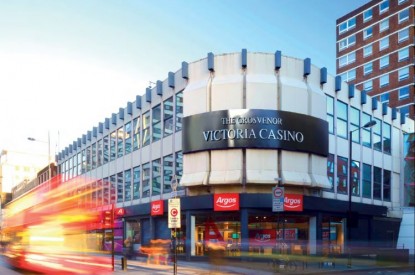 Cloud expert Shopworks has completed the roll-out of its workforce management system across the Grosvenor Casinos' 56-strong estate including its biggest casino, the Victoria in London's West End.
Grosvenor Casinos, the UK's largest casino operator and part of Rank Group plc, recently completed a successful trial period using the Shopworks cloud-based scheduling software to help with staff rosters and budgeting.
The new partnership will see the two companies working together on rosters and budgeting and will also see Grosvenor deploying Shopworks' 'Pit Boss' module which is designed to help improve the operational efficiency of the entire estate.
The Shopworks' staffing and budgeting modules help the company's clients save on average seven per cent of their staff costs whilst at the same time improving the operational efficiency of their business. The cloud-based application includes a staff self service module, the most advanced budgeting tool on the market and a demand tool as well as the expected staff scheduling and time and attendance modules.
Uniquely for Grosvenor, Shopworks has provided the cloud-based 'Pit Boss' application which takes data from the Casino Management System and maps it against staffing data to give Grosvenor a management tool which will improve the efficiency of their gaming floors.
Both companies are looking forward to a long-term relationship as Shopworks' Director, Mike Hennessy commented: "Grosvenor have been great to work with; implementing the roll out to 56 casinos in just a few short weeks and contributing lots of ideas to make their platform purely bespoke whilst making Shopworks a better product. We are delighted to be partners on such an important part of their business."
Suzanne Birch, who headed up the project for Grosvenor, said: "It's been a great partnership; the Shopworks team are very responsive and have fitted in to the rapid approach that Grosvenor insist on. The cloud-based nature of Shopworks is allowing us a central view of all staff costs and pre-approval of all staffing spend which will assist us in making our businesses more efficient."