By
Phil
- 23 September 2014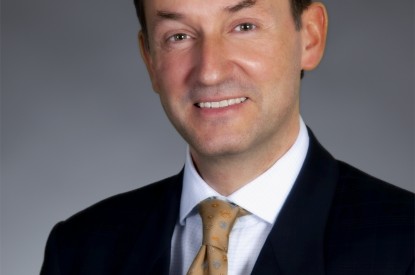 The Gaming Standards Association (GSA) hosted a well-attended and successful two-day workshop in London to encourage an open dialogue between the gaming industry and regulatory domain leaders.
"We were pleased with the large attendance and the quality, depth and frank discussions of the participants. There was recognition for the work accomplished by GSA to date and a sense of excitement amongst the attendees for the unique opportunity to have an open dialogue between regulators and industry participants," said GSA President Peter DeRaedt. "We are grateful to all those who spoke at the meeting, lending their expertise, and those who participated and voiced their thoughts and ideas."
Delivering the keynote address was Dr. Jason Lane of the Jersey Gambling Commission and Chairman of the Gaming Regulators European Forum (GREF). Dr. Lane gave an informative overview of the current regulatory dialogue and collaboration within the industry and specifically in the technical area of gaming.
GSA Protocol Director Ethan Tower gave an overview of GSA's Online Gaming Committee (OGC) and the draft online gaming standard. An abbreviated example of the standard was distributed exclusively to attendees, and Phyllis Farrugia, GSA's Special Representative in Europe, led an open discussion on the development of the standard. Additionally, the OGC discussed differences and commonalities between various regulatory requirements and established the committee's approach to satisfying those requirements.
Also presenting was Remote Gaming Association Director of Projects and Policy Sue Rossiter who spoke about the importance of technical standards and solutions, and why standards are important to Operators.
The event also featured an important roundtable discussion on the challenges of multi-jurisdiction supply, interoperability, and integration and compliance. Moderating was Dr. Alan Littler from Kalff, Katz & Franssen: Attorneys At Law. Panelists included representatives from the diverse gaming industry: Mediatech Solutions Executive Director Paulina Guzman; AMAYA Online Director of Compliance Anna Dearlove; and OpenBet Director of Product Marketing Peter James.
A roundtable of regulators focused on market structure and technical requirements, measuring compliance, conformance versus performance monitoring and interoperability challenges and solutions. Panelists were Juan Espinosa García, Deputy General Director of Gambling Regulation, Directorate General for Gambling Regulation (Spain); Roger Parkes, Senior Manager, Remote Sector & Thematic, UK Gambling Commission; and Francesco Rodano, Head of Remote Gaming, AAMS. Wes Himes, Partner at Instinctif Partners, moderated.