By
Phil
- 7 December 2017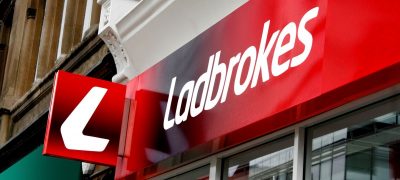 British bookmaker Ladbrokes Coral has confirmed it is once again in 'detailed' merger talks with online gaming group GVC to create one of the world's largest betting groups, worth up to £5.7bn.
Kenneth Alexander of GVC would be the CEO of the merged entity. He said: "This deal makes complete strategic rationale. We've repeatedly said we were interested in consolidation.I think this deal has a clever structure."
This is the third time in the year that GVC has been in takeover talks with Ladbrokes Coral
The Initial Consideration values Ladbrokes Coral equity at £3.9bn assuming maximum CVR payment or£3.1bn assuming no CVR payment. GVC and Ladbrokes Coral shareholders to each own 53.5% and 46.5% respectively of enlarged group.
The two companies stated: "The Boards believe that a transaction has the potential to create material shareholder value and that there is a compelling strategic rationale for the Possible Offer. The enlarged group would be an online-led globally positioned betting and gaming business that would benefit from a multi-brand, multi-channel strategy applied across some of the strongest brands in the sector. The enlarged group would be geographically diversified with a large portfolio of businesses across both regulated and developing markets, with the scale and resources to address the dynamics of a rapidly changing global industry."
Previous talks have broken down amicably on how to value Ladbrokes Coral. However on the back of solid H1 and Q3 2017 performance, attractive market conditions and its disposal in Turkey, GVC has been able to reduce the margin on its Term Loan facility, raise an additional €50m and amend documentation to allow 'considerable additional operational and financing flexibility.'