By
Phil
- 13 October 2014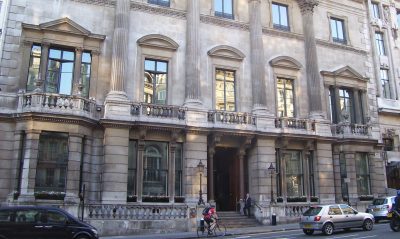 London's Crockford's casino won't have to pay poker player Phil Ivey his £7.7m in Punto Banco winnings following a High Court ruling that his 'edge-sorting' technique was paramount to cheating.
The 38-year-old American had sued Crockfords after the London casino refused to honour his winnings from two days play in August 2012.
The player was informed that the money would be wired to him but it never materialised despite his stake of £1million being returned.
The casino, owned by Genting Casinos UK, claimed Mr Ivey had used a technique called 'edge-sorting,' which provides the player with 'first card advantage.' It involves analysing the patterned reverses of playing cards, looking for slight defects to allow the player to identify a suit and number.
Genting's lawyers claimed that Mr. Ivey's conduct broke the essential premise of the game of baccarat rendering any gaming contract between player and operator defunct.
They claimed Mr. Ivey pretended to be a highly superstitious player with obsessive rituals, allowing him to handle and manipulate a single pack of cards, claiming it was for luck.
A spokesman for Crockfords said: "Crockfords is pleased with the judgement of the High Court today supporting its defence of a claim by Mr Ivey. It is our policy not to discuss our clients' affairs in public and we very much regret that proceedings were brought against us. We attach the greatest importance to our exemplary reputation for fair, honest and professional conduct and today's ruling vindicates the steps we have taken in this matter."
Mr. Ivey said: "I was upset as I had played an honest game and won fairly. My integrity is infinitely more important to me than a big win, which is why I have brought these proceedings to demonstrate that I have been unjustly treated. I am obviously disappointed with this judge's decision. As I said in court, it is not my nature to cheat and I would never do anything to risk my reputation. I am pleased that the judge acknowledged in court that I was a truthful witness. I believe that what we did was a legitimate strategy and we did nothing more than exploit Crockfords' failures to take proper steps to protect themselves against a player of my ability. Clearly today the judge did not agree."