By
Phil
- 20 July 2016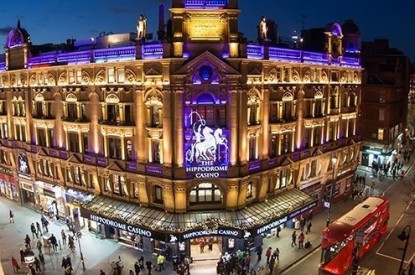 Visitors to The Hippodrome Casino in London's Leicester Square will be able to manage their funds on the move as part of a digital wallet collaboration with NETELLER, a first for the UK market.
In a payments partnership that integrates offline and online activity within the safety of a casino, new and existing digital wallet customers will be able to send and receive money in real time through their app or via the website directly for collection at the Hippodrome's cash desks.
This service negates the need for customers to use cards or carry physical cash into the casino to pay for entertainment. Deposit and withdrawal transactions will take place securely and in real time before any money is received by the customer at the Hippodrome cashier desks.
The new digital offering will work both for the request of cash on arrival in the casino and also for depositing money securely onto their digital wallet at the casino.
Hippodrome's Online Operations Director George Constantinou said: "Technology is helping to transform the gaming industry and this innovative UK first will enable our customers to access their funds securely in the Hippodrome. This is a game-changer for people who like to keep a separate account for their transactions."
CEO Digital Wallets at Paysafe Lorenzo Pellegrino said: "NETELLER provides a fast, secure and convenient way for consumers to move funds – including winnings – and creates an ideal platform for merchants to promote engaging loyalty programmes. We are pleased to be helping the Hippodrome to deliver an enhanced payments experience for their customers with our digital wallets."