By
Phil
- 10 May 2019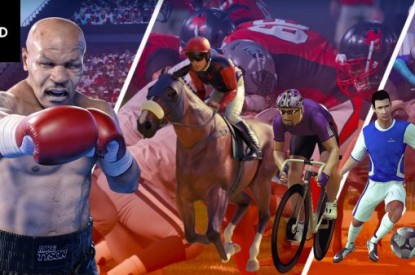 Inspired Entertainment suffered a $3.8m dip in revenues in its first quarter, falling to $33.7m, driven mainly by adverse currency movements of $2.5m, as well as a reduction in non-recurring software licenses and nil margin sales of hardware.
The company's installed base of sever-based terminals increased to 35,286 due to the continued terminal rollout in Greece, growth from new contract awards in the UK Licensed Betting Office estate, and further machine growth in Italy.
Inspired's number of Virtual Sports operators increased to 101 live worldwide, up 7.4 per cent from the same time last year.
"Our results for the quarter were in line with our guidance, driven by solid participation revenue, growth in Virtual Sports, and reduced overhead expenses," said Lorne Weil, Executive Chairman of Inspired Entertainment. "Most importantly, our high-margin Virtual Sports business, which includes Interactive, delivered a great underlying performance, increasing 11 per cent on a functional currency basis."
Mr. Weil continued: "As we move into the second quarter, we have begun to see the impact of the April implementation of the new £2 stake limit in the UK. I applaud the efforts of our UK team, which has successfully remodeled and converted our games and software to satisfy the new requirements on an accelerated timetable. Results to date, albeit only one month, are generally in line with what we were expecting and we continue to believe the projected impact of the reduction in the maximum FOBT betting stake on our Adjusted EBITDA to be approximately $10m to $11m annually on a steady state basis. We remain optimistic about our strategy to mitigate a portion of the potential impact. However, with only one month of data, we are not yet prepared to predict either player adoption rates or the acceleration of the mitigants with greater specificity."
"We continue to see strong growth in our Virtual Sports and Interactive businesses and we are extremely focused and encouraged by our business development activity across a number of key territories," concluded Mr. Weil. "In particular we have a unique opportunity and a clear strategy to build our VLT, Virtual Sports and Interactive businesses in North America and we expect to see more meaningful results starting in the fourth quarter of 2019 when we plan to commence shipments of VLTs into the market."
Stewart Baker, Executive Vice President and Chief Financial Officer of Inspired, added: "Now that the implementation of the £2 maximum stake in the UK is behind us, we are focused on mitigation efforts, including further streamlining of our organisation, to more effectively align our resources. We began this process proactively last quarter and I'm happy to report that we realised over 400 basis points of year-over-year improvement to our Adjusted EBITDA margin in the quarter. We have also seen a decrease in our capital expenditures due to lower levels of machine spending and software development, leading to positive cash flow in the quarter."