By
Lewis
- 22 July 2014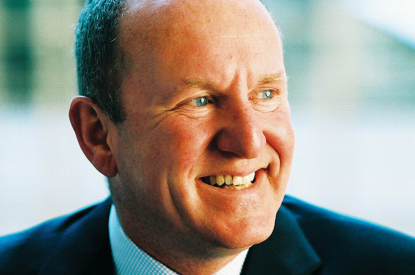 Inspired Gaming Group (Inspired) has announced a game development partnership with Ian Livingstone. Ian Livingstone is one of the founding fathers of the UK games industry. As co-founder of Games Workshop he launched Dungeons & Dragons in Europe. He co-authored the multi-million selling Fighting Fantasy gamebook series and has launched many international blockbuster video games. He has won many awards during his notable career including a BAFTA Special Award.
Luke Alvarez, Founder and CEO of Inspired, commented: "I am both personally and professionally excited to be working with Ian Livingstone. Convergence is a key trend in our industry at the moment. Our partnership will uniquely focus on leveraging the convergence between console gaming, mobile and gambling. We have some great ideas in the pipeline and we look forward to launching these hit games together."
Ian Livingstone, added: "The vision and ambition of Luke and his team at Inspired is impressive. This is a new design challenge for me, and I'm looking forward to collaborating with Inspired on new projects, applying video game mechanics and gameplay to server-based gaming products."
To celebrate the new partnership with Ian Livingstone, Inspired is giving away a signed set (Volumes 1 to 10) of his Fighting Fantasy gamebooks. To enter the prize draw, please email [email protected] with the subject "Fighting Fantasy" before Friday 1st August 2014.