By
Phil
- 10 May 2021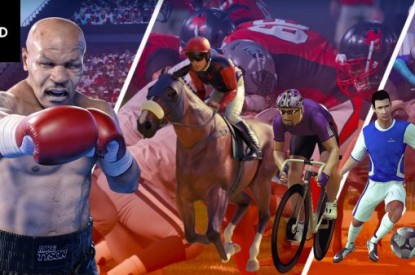 With many of its retail betting revenue streams set to reopen, Inspired delivered 'encouraging' financials with the stand out sector being online which boomed by 90 per cent in the first quarter.
UK betting shops, pubs and holiday parks expected to open May 17 with social distancing with all UK restrictions expected to be lifted on June 21st following COVID-19-related closures for the entirety of the first quarter 2021. The company generated total revenue of $22.8m, a net loss of $16.7m and Adjusted EBITDA of $3.9m in the three months ended March 31, 2021 on a reported basis. In Greece, the Greek Organisation of Football Prognostics (OPAP) betting shops reopened on April 12, 2021 to offer Virtual Sports. Although government guidance has not been publicly announced, we expect Greece and Italy to reopen in the second quarter 2021. Al this meant the company's worldwide land-based businesses were almost entirely closed for the three-month period ended March 31, 2021 due to the ongoing COVID-19 global pandemic. meaning any growth was in the interactive division
The company's aggregate business across its Interactive and online virtuals channels continued to exhibit growth with revenues of $10.7m, a 90 per cent increase year-over-year with continued strong performance in all major markets. Interactive revenue of $5.2m increased 143.2 per cent year-over-year, and interactive net income increased from $0.1m to $2.6m year-over-year, with interactive operating margin increasing from 2.7 per cent to 50 per cent year-over-year. Interactive adjusted EBITDA increased from $0.7m to $3.4m year-over-year, with interactive adjusted EBITDA margin increasing from 34.6 per cent to 65.1 per cent year-over-year. In addition to the consistent launch of new high-quality content, we added new customers and new territories to our online platform.
"We continue to be encouraged by the trends we are seeing across our business with the recent easing of COVID restrictions," said Lorne Weil, Executive Chairman of Inspired. "While it has only been a couple of weeks since English betting shops reopened and we are restricted to two out of four machines per shop, our gross gaming revenue per operational machine in betting shops has performed above December 2020 levels when they were operating under the same conditions. In addition, we understand bookings for the UK holiday park business are at record levels and outdoor sales in UK pubs have been robust since reopening."
Mr. Weil continued: "North America continues to be a key focus of our growth strategy and our footprint there continues to expand notwithstanding COVID. We placed our first Valor terminals with Western Canada Lottery Corporation in March 2021 and to-date they have performed well above estate average. This stellar performance mirrors what we have seen in Illinois, where Valor continues to gain popularity. Our Interactive business has continued its outstanding momentum into the second quarter where our entry into Michigan demonstrates the further progress we have made in our strategic expansion into new markets. We believe we are well positioned to bring our products to customers in the US iGaming market with an impressive roadmap of game launches and high-profile partners already in place."
"We have weathered the COVID-19 period to date and see the light at the end of the tunnel," said Stewart Baker, Executive Vice President and Chief Financial Officer of Inspired. "We have effectively managed our liquidity position to be well prepared for our land-based businesses to return with a more streamlined operating structure and improved overall cost structure. We believe we are well positioned to execute on our strategic plan to deliver profitable growth, increase cash flows and maximise shareholder value."