By
Phil
- 18 August 2020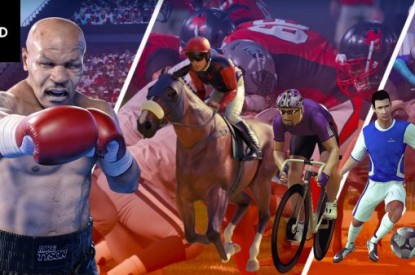 Inspired Entertainment reported positive financial results for the second quarter ended June 30, 2020 with online revenue more than doubling year-on-year with July online revenues increasing by 82 per cent.
Second quarter revenue came in at $15.6m with Adjusted EBITDA of $2.1m despite customer closures related to COVID-19. Inspired said that approximately 90 per cent of of its server-based gaming machines were available for play as of August 1 with encouraging results; July's average customer gross win per unit per day was tracking at or above Pre-COVID Levels.
Total Revenue and Adjusted EBITDA3 were $15.6m and $2.1m in the second quarter of 2020, despite the temporary suspension of the Company's worldwide land-based business resulting from the ongoing COVID-19 global pandemic, mainly due to the aggressive cost containment efforts implemented by management. The Company's total online business across its gaming and Virtual Sports online channels showed strength and resilience in the quarter with revenues increasing by $4.9 million from the second quarter of 2019 on a pro forma basis, demonstrating the growing presence and popularity of the Company's online offerings.
"We are pleased with the fundamentals of our business as we have navigated the impact of the COVID-19 Closures. Given these closures, we expected a negative impact in the second quarter, however the implementation of aggressive cost-savings measures and the strong demand in our online business, which more than doubled on a pro forma basis versus last year's second quarter, helped to compensate for the retail closures and we were able to achieve EBITDA profitability during the quarter," said Lorne Weil, Executive Chairman of Inspired.
"At this point, many of our customers' retail venues have re-opened and we are encouraged by the initial results. Server Based Gaming retail recovered faster than we had expected with July Customer Gross Win per unit per day tracking ahead of year-over-year comparisons and at or above pre-COVID levels, however the number of machines in use is still below pre-COVID levels. Pubs and leisure parks did not start to open until July, but we have experienced an improving trend in most of our retail businesses each week since re-openings commenced. We believe we are well-positioned to recover, assuming no further COVID measures are implemented in our markets, given (1) our focus on local, smaller retail venues, which, we believe, are less travel dependent and better situated than larger venues to adapt to social distancing measures, and (2) our European-concentrated business which appears to be better positioned than the United States in managing the COVID-19 health crisis."
"Subsequent to the end of the quarter, the performance of the online business continues to exhibit resiliency, with July revenues across our online channels increasing by approximately 82 per cent year over year. We have recently signed agreements with several new customers, including Draft Kings, FanDuel and the Oregon Lottery, which has advanced our North American footprint and represents an attractive monetisation opportunity going forward."
"We are now well into a re-normalisation of our operations and continue to be diligent with our cost-saving measures and capital allocation strategies. We are taking a prudent approach to returning staff from furlough and have been successful at keeping our labor costs strictly controlled," said Stewart Baker, Executive Vice President and Chief Financial Officer of Inspired. "During the quarter we finalised an agreement with our lenders to amend our debt covenants without the requirement to raise additional capital. We believe this strong cost containment and cash management demonstrates our team's ability to effectively navigate our business over the long term and will directly contribute to future margin improvements as the economy begins to reopen."
Mr. Weil continued: "As we look ahead, we remain confident in the long-term fundamentals of our business. Between the return of our land-based business and the continued growth in our online business, we are upbeat on the outlook for the third quarter and beyond. While the COVID-19 global pandemic will remain challenging and unpredictable, we remain focused and disciplined on our long term strategy, where we continue to see upside from North American penetration, accelerated UK Pub and Leisure digitisation, additional customers coming onboard our digitally distributed business lines and the benefits of the integration of our recent acquisition."
Subsequent to the end of the quarter, Western Canada Lottery Corporation ("WCLC"), acting on behalf of the Saskatchewan Liquor and Gaming Authority, selected Inspired to provide 100 Valor terminals, the first in Canada.
Inspired launched Virtual Plug & Play with its first customers, offering an end-to-end online virtual sportsbook product that allows 14 channels of Virtuals with minimal integration effort launched subsequent to the end of the quarter with several customers. During the quarter, Inspired signed key contracts for its Virtual Plug & Play solution with DraftKings, FanDuel, GVC US, Stoiximan, Aspire, Lottoland, SunCasino, BGO and Tote.
Virtual Sports Revenue, which includes Interactive, increased 6.4 per cent to $9.8m from $9.2m in the second quarter 2019. Retail Virtual Sports were suspended for most of the second quarter with phased re-openings beginning May 11, 2020 in Greece and June 15, 2020 in the UK and Italy, resulting in a $3.6m decline in retail recurring revenue from the COVID-19 shutdowns. Due to the COVID-19 stay-at-home orders and growing migration to gaming online, Scheduled Online Virtuals increased $2.9m and Interactive increased $1.3m year over year.