By
Phil
- 3 August 2018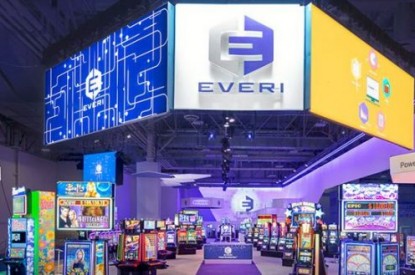 Everi Holdings has signed a distribution deal that will see its cash access products sold into the UK by Intelligent Gaming Systems.
"Intelligent Gaming has been the fastest growing supplier of management systems for retail casinos in the UK and brings to the table unmatched operational expertise and a deep commitment to customer service," said Michael Rumbolz, President and CEO, of Everi. "We believe this partnership will enable us to continue to enhance operators' ability to provide funds to the floor, perform at their peak efficiency, and promote responsible gaming. We also look forward to collaborating with Intelligent Gaming on product integrations that will further streamline cash desk operations and allow us to introduce new financial technology products to the U.K. market."
"Everi is a leading payments provider to gaming establishments in the U.K. and we're excited to be working together," said Martin Sykes, Managing Director, of Intelligent Gaming. "Through this reseller agreement, we look forward to working closely with Everi to help customers achieve tangible operational improvements and the highest standard of accountability."
Intelligent Gaming will primarily represent Everi's CasinoDirect kiosk solution with its enhanced U.K. cloud-based software platform. The General Data Protection Regulation (GDPR) compliant software provides players a simple interface to begin their cash advance transactions right on the gaming floor while cashiers are provided with a single, easy-to-use dashboard that streamlines the retrieval of cash advance transactions.
As part of the agreement, Intelligent Gaming will provide local 24-hour help desk services and first level support while Everi will maintain on-site technical and second level support. Issue tracking and management has been integrated into Intelligent Gaming's current system services organisation.