By
Lewis
- 7 July 2020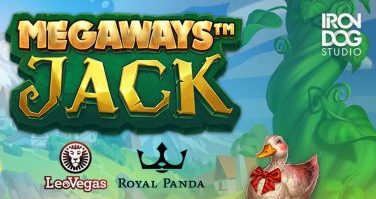 Iron Dog Studio has announced the launch of Branded Megaways, a game that allows operators to bring Megaways games based on their company brands to market quickly and cost effectively.
Operators can customise their game via a range of backdrops, colourings and branded elements whilst also adding their company logos and marks, which combined with certain Megaways and game based fixtures, create their very own Megaways title.
This creates a slot that captures their brand identity and is recognisable whilst also being unique to the casino it is played upon. This is achieved by using standard game elements such as the Megaways logo, fonts, counters, symbols, win graphics and pop-up boxes.
Iron Dog Studio is offering to develop and integrate its first wave of Branded Megaways slots along with operators under collaborative marketing commitments. This allows operators to launch branded Megaways slots quickly, cost effectively and to a high quality.
Kevin Reid, Chief Commercial Officer at 1X2 Network, said: "Our Branded Megaways allow operators to leverage the phenomenal popularity of Megaways slots and combine this with the tremendous value their brands have among players.
"We have developed Branded Megaways to allow operators to do this quickly and cost effectively, without compromising on the quality and enjoyment factor of the game. The Megaways evolution is in full swing, and Branded Megaways allows operators to take advantage of this."
Branded Megaways gameplay incorporates the 'tumble trigger' feature that was combined with the Megaways mechanic on Iron Dog Studio's hugely successful Pirate Kingdom Megaways slot, and this method of deploying has resulted in several operators lined up to release in the coming weeks.
Iron Dog Studio's Branded Megaways games are certified for launch in regulated markets including the UK, Malta, Gibraltar, Isle of Man, Spain, Italy and Sweden.
Nik Robinson, CEO of Big Time Gaming, added: "It has been great to see a developer take such positive actions with the Megaways licence. Pirate Kingdom Megaways was unique and innovative, and that was taken to the next level with Megaways Jack.
"Now with Branded Megaways, there appears to be no end to the innovation from both a commercial and technical standpoint with 1X2 Network and the Iron Dog team, and we are looking forward to seeing more from the provider in the future."