By
Phil
- 8 September 2014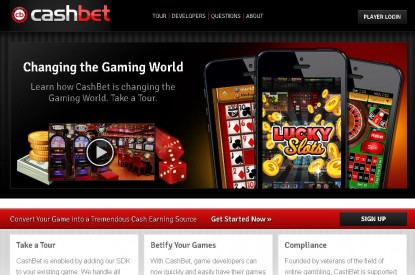 iSoftBet is proud to announce a new partnership with up-and-coming mobile casino operator CashBet to incorporate its premium, real-money online casino games into apps for PC, iOS and Android devices.
The UK market will now be able to access iSoftBet's range of stunning HTML5 games through apps powered by the CashBet platform.
This is the latest initiative by CashBet to expand the type and variety of content available to its players. Additionally, CashBet and iSoftBet have agreed to pursue approval together to operate gambling using iSoftBet content powered by the CashBet platform in the state of New Jersey. CashBet is eligible for a transactional waiver in New Jersey, which would permit operation of its gambling platform within the state.
"CashBet continues to build a high quality, diverse mobile gaming portfolio. Our turnkey solution allows premium content providers, like iSoftBet, to distribute their content through our next-generation, mobile-first online gambling platform," said Dr. Mike Reaves, CEO and co-founder of CashBet. "iSoftBet constantly delivers deeply engaging, differentiated games that can now be played for real money online on the CashBet platform. CashBet handles the heavy lifting – from multi-jurisdictional compliance to security to player verification and banking – making it incredibly easy for developers to access highly-regulated online gambling markets."
iSoftBet develops HTML5 casino games as well as custom branded games in partnership with some of the world's leading production studios, allowing customers superb branding opportunities. Players can access games with a wide variety of themes, jackpots and bonuses to entertain beginners through to professional players in a plethora of Blackjack, Roulette and Vegas-style casino games.
Nir Elbaz, CEO of iSoftBet said, "We bring best-in-breed casino games to market for our clients, and now, by working with CashBet in Alderney and the emerging UK market, we'll be able to provide players with the best mobile gambling experience there is. What's more, with New Jersey being the first North American market in which we anticipate launching, we're excited about the partnership opportunities with CashBet in the US."