By
Phil
- 6 December 2015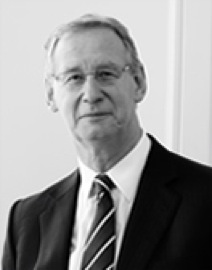 John Kelly has been appointed as Ladbrokes' new Chairman of the Board with immediate effect, after Peter Erskine stepped down from the Board on 3 December.
In addition Ladbrokes has also appointed Mark Pain as a Non-Executive Director and chairman of the Audit Committee with immediate effect.
John Kelly's appointment follows the announcement on 7 May 2015 that Peter Erskine intended to step-down from the Board during the year. Having delivered a successful shareholder vote for the proposed merger with the Coral Group, Mr Erskine formally left the Board and handed over the role to John Kelly, who will also be the chair of the proposed merger entity Ladbrokes Coral Plc.
Mr. Kelly said: "It is a great honour to take on the role of Chairman of Ladbrokes at such an exciting time in the Company's history. We have an aggressive organic plan for growth under our new Chief Executive, Jim Mullen, and are working hard towards the proposed merger with Coral Group. While there has been much to do, the Board and the executive team are focused on delivering for shareholders and I remain confident in the direction and momentum in the business.
"Peter has worked extremely hard to steer the business through a much needed modernisation and had to help the business face up to some very significant challenges. Peter's commitment and endeavour has been crucial to getting the business to a point where we have two strong options open to us for growing the business."
Ladbrokes is also pleased to welcome Mark Pain to the Board and as chair of the Audit Committee, a role he will retain in the proposed merged entity of Ladbrokes Coral Plc.
Mr. Pain is a Fellow of the Institute of Chartered Accountants. He is Chairman and a non-executive of London Square Developments Limited, Senior Independent Director of Johnston Press Plc and is a Non Executive Director at Yorkshire Building Society and Aviva Insurance.
With the appointment of Mr Kelly to the role of Chairman, Mr Kelly was also appointed chair of the Nomination Committee, appointed as a member of the Remuneration Committee and ceased to be a member of the Audit and Social Responsibility Committees.
Therefore, Sly Bailey has been appointed as chair of the Social Responsibility Committee.
A search is underway for additional non-executive directors to join the Board prior to completion of the merger with the Coral Group. The search parameters include identifying a replacement Senior Independent Director. In the interim period, Christine Hodgson has agreed to serve as Senior Independent Director.
Related Stories