By
Phil
- 2 June 2017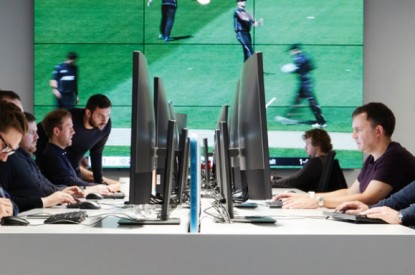 Sportsbook provider Kambi has passed the World Lottery Association Security Control Standard certification, underlining its position as the secure choice for both public and private operators.
WLA-SCS is a lottery-specific security standard, awarded by business standards company BSI following a comprehensive audit.
The WLA-SCS is developed using the internationally-recognised ISO/IEC 27001 framework, which helps organisations manage and protect their information assets so that they remain safe and secure.
As part of the process, the Kambi Group, was audited to comply with the criteria in the ISO/IEC 27001 and WLA-SCS standard.
The certification is a significant step in Kambi's ongoing mission to offer operators the secure choice in the provision of sports betting services.
It will also enable Kambi to more seamlessly enter the public procurement process.
Kambi CEO Kristian Nylén commented: "Kambi is well-known across the industry for its commitment to the highest levels of compliance and security, and we are pleased to be able to build upon our reputation with this certification.
"Meeting this standard puts Kambi in a strong position to pursue public procurement opportunities in the future, and highlights us as the secure choice for lottery operators looking to add a sports betting component."
Last year, Kambi announced it had signed a MoU with Novomatic Lottery Solutions, with the mission to provide a powerful, full-service gaming solution to government regulated lotteries.