By
William
- 16 April 2020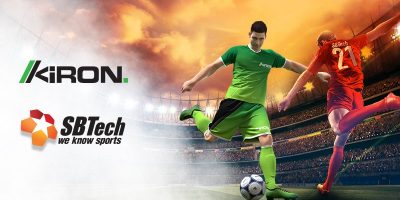 Kiron has integrated its BetMan platform with SBTech in an expansion of their existing partnership.
Kiron's portfolio is now available through SBTech's platform with a variety of virtual sports events, number games and football content, including its latest football product, GOAL.
Steven Spartinos, co-CEO of Kiron, commented: "SBTech has been a valued partner of ours for over five years. Expanding the content range available through BetMan reinforces our business relationship and bolsters its platform with a greater range of our quality virtual content at a crucial time.
"The demand for virtuals is growing significantly, and thanks to the flexibility of our platform and speed of integration we have been able to quickly provide our partners with a wide-ranging virtual portfolio that cuts above the competition."
SBTech will now be able to offer its gaming partners Kiron's rapid play betting experiences across a range of virtual sports events. The expansion of the supplier's portfolio via the BetMan platform further builds on its longstanding partnership with SBTech, which was first established in 2014.
Letizia Angelo, Commercial Partnerships Director of SBTech, added: "With the rise in popularity of virtuals, the expansion of Kiron's content available through the SBTech platform is a valuable addition to our offering and will be widely welcomed by our global gaming partners.
"Since we first joined forces in 2014 Kiron has been a trusted partner and we look forward to collaborating with them further as its content continues to push the boundaries of innovation in the virtuals vertical."