By
Phil
- 10 January 2019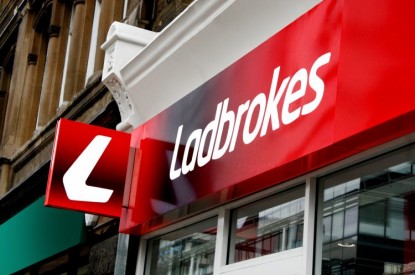 Ladbrokes Coral has relaunched its affiliate program in partnership with Income Access, Paysafe Group's marketing technology and services provider. The Ladbrokes Coral Partners affiliate program will be powered by Income Access' affiliate software platform, as it continues to optimize growth and acquisitions across its internationally recognized brands.
Ladbrokes Coral Partners is the official affiliate program for three of the U.K.'s top-converting betting and gaming brands: Ladbrokes, Coral and Gala. The trio of brands combine to offer an array of quality gaming experiences across their sports betting, casino, bingo, poker and lotto products.
Representing a unified multi-channel company, committed to shaping the future of the bookmaking and the gaming industry through collective strengths and market-leading innovation, Ladbrokes Coral Partners offers affiliates a unique opportunity to drive sustained growth. Affiliates will also leverage Income Access' affiliate marketing platform, which provides robust reporting and tracking features to help in the optimization of future promotional efforts and retention campaigns.
Ladbrokes Coral Partners provides its affiliates with access to a team of experienced and knowledgeable professionals, dedicated to helping them achieve optimal acquisition and retention figures. Affiliates will further benefit from straightforward and competitive commission plans as well as the support of multilingual account managers, specialized in creating custom-tailored plans.
Anat Schlesinger, Marcom Manager at Ladbrokes Coral Group, said: "As the Coral and Gala brands have worked with Income Access for a number of years, it felt like a natural fit for Ladbrokes to be migrated onto the platform. Relaunching the affiliate program also provides an opportunity to make essential updates and help Ladbrokes achieve greater synergy with Coral and Gala. We have a great relationship with the team from Income Access and have every confidence that we will see great results with the new and improved affiliate program."
Tara Wilson, General Manager at Income Access, Paysafe Group, said: "Partnering with Ladbrokes Coral Partners for this initiative is a very important milestone for Income Access, as we continue to establish a leadership role in the market. Positioning ourselves to effectively meet the needs of one of iGaming's most lauded and respected brands is an accomplishment of which we're extremely proud."