By
Phil
- 17 December 2013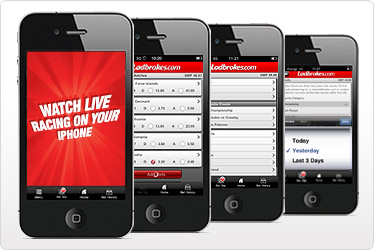 Playtech, the international designer, developer and licensor of software and services for the online, mobile, TV and land-based gaming industry, has launched the new mobile sportsbook to its licensee Ladbrokes.
This launch builds on the partnership between the two companies which was established earlier this year with the launch of Ladbrokes' Vegas Tab. Based on Mobenga's proven track record and success with building and maintaining market leading mobile offerings, the sportbook is designed to provide Ladbrokes' players with the ultimate sports betting experience on the go.
The mobile sportsbook provides a brand new interface and navigation menu for optimal user experience, as well as a total remake of the platform, using the latest technology to ensure high performance, speed and reliability. Mobenga has worked very closely with Ladbrokes' mobile team to define and develop the sportsbook including additional product enhancements which will hit the market in the near future.
Shay Segev, Playtech's CCO, commented: "This launch is very exciting for us as we help Ladbrokes take their mobile sportsbook offering to the next level. The new mobile sportsbook has a completely new look and feel and features Ladbrokes branding with state of the art mobile technologies to provide speed and flexibility for the future developments. I am certain Ladbrokes will benefit tremendously from this offering."
Jim Mullen, Ladbrokes' Digital Managing Director, commented: "Mobile remains a massive opportunity for our business. Customers have increasingly high expectations of what they want from the mobile product and the new sportsbook product on the Mobenga platform is a key part of our response."
Related Stories