By
Phil
- 17 August 2017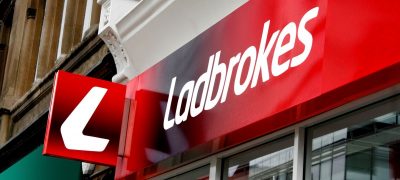 Ladbrokes is launching an innovative new partnership with The Ball Street network of fan channels.
The ground-breaking new deal will last for the duration of the 2017/2018 football season, and follows a successful trial over the final two months of last season. As well as delivering in excess of 20M views per month, a post-campaign survey showed how after exposure to the sponsorship 70% of respondents viewed Ladbrokes more favourably than compared to any other UK bookmaker.
The partnership will see Ladbrokes sponsoring a number of fan channels including Arsenal Fan TV and the Liverpool channel Redmen TV, which was the very first YouTube football fan channel.
Chris Pajak of Redmen TV said 'we're over the moon to have Ladbrokes on board for the whole season. It's amazing that what started out as a way to chat about Liverpool has now got to the point of drawing interest from such a recognised brand'
In addition to the sponsorship of the Ball Street Network of fan channels, the partnership also this week saw the launch of Ladbrokes #FanFriday show, a half hour show that will be broadcast live at 12.30pm every Friday on Ladbrokes Facebook page and Ball Street's YouTube channel, bringing together fan media talent to preview the weekend's big games and talking points.
Elliot Hackney, Head of Social for Ladbrokes and Coral said: "Fan media is an unstoppable force that continues to grow and grow. We are now seeing it become much more trusted and genuine than traditional media as it's 'by fans, for fans'. Ladbrokes are proud to sponsor the fan channels that pour so much of their time and energy into following their club and producing content around it. With the sponsorship of the Fan TV Channels and also the #FanFriday show, we're excited for the season ahead."
Fan owned media has really broken through in recent months – not only experiencing exponential growth in viewer numbers but also driving strong engagement numbers as a reflection of the interaction and trust inherent between channel and fan.
The Ball Street Network is a community of fan-run social channels and creators who curate and create football for fans in social spaces and is in prime position to monetise this growth.
Matt Wilson, co-founder of Ball Street said: "I left the top of talkSPORT Towers to build Ball Street from the bottom because football media was missing the fan perspective. It's taken a lot of hard work to get to this point but the numbers that we drive now are making us hard for brands to ignore. I have worked in sports media since 2000 and this, the Ball Street Network Fan Channel sponsorship with Ladbrokes, is without doubt the best sponsorship in football."