By
Lewis
- 17 August 2022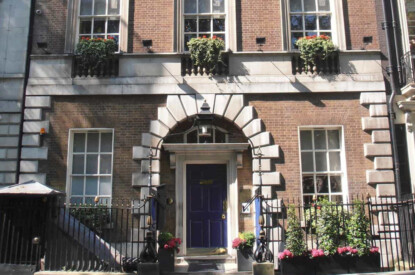 Staff at the Clermont Club in London, one of the capital's Mayfair casinos, have taken to social media in a bid to find alternate employment having reported that after just six weeks of trading, the club is now permanently closed.
Mayfair Casino Limited purchased the Clermont Club in 2019 for £23m with the aim of returning the club to its former glory, having attracted the rich and famous during its 1960s heyday, with the likes of Ian Fleming, David Frost and Peter Sellers, counting themselves as members.
Founded by John Aspinall in 1962, the Clermont Club was closed in 2018 after 12 years' ownership by Tan Sri Quek Leng Chan, the Malaysian billionaire tycoon whose business empire includes the UK's Rank Group. A year later it was acquired by Mayfair Casino Ltd, the owner of the Horizons Casino in Leicester Square. After a year spent carefully refurbishing and restoring the grade I listed Georgian premises, the Clermont Club was due to open in 2020. Covid-19 and the government's mandated closure of UK casinos put paid to those plans, mothballing the casino for two years.
The long-awaited opening in July 2022 appears to also have been short-lived as losses have ballooned during lockdown from £3.6m in 2019 and then £7m in 2020. Mayfair Casino Group closed its online operations business, Mayfair Online Limited, in 2021 and latest set of accounts show the Group, as of March 2022, had net liabilities of £62m, driven by shareholder liabilities of £65m.
The future of the Mayfair landmark now looks uncertain, but on a positive note, staff expressed their gratitude to casinos across London that have reached out to affected employees with offers of support, jobs and interviews to help during this difficult time.