By
Phil
- 25 January 2019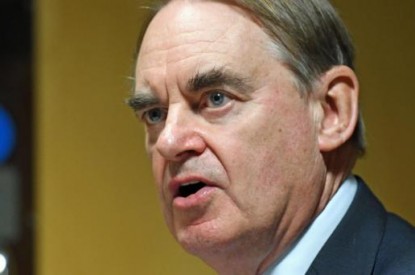 Lord Timothy Kirkhope wants the British government to ban all forms of gambling advertisement outright.
Lord Kirkhope, when he was the Conservative Minister responsible for gambling during the 1990s, wants Government to clarify its plans to thwart some gambling operators' marketing campaigns which he believes targets minors. Whilst backing the whistle-to-whistle ban on gambling adverts during live sporting events, he believes more needs to be done.
He said: "Sadly, in 2005 the Labour Government of that time totally liberalised this and we ended up with a great and continuing problem. We now have a total of £234m of advertising revenue from gambling on television," he said.
Lord Ashton of Hyde, the Under-Secretary of State for Digital, Culture, Media and Sport, argued that millions has been spent on campaigns designed to educate consumers. He said responsible gambling messages were added long ago and that new new provisions are in place to stop "bet now" messages.
The parliamentary discussion also addressed skin betting and lott boxes. A 2017 survey by the UK Gambling Commission (UKGC) found that 11 per cent of those aged 11 to 16 had bet on video games or free-play social apps.
Lord Ashton wants gambling for in-game items which can then be converted into cash to require a gambling licence.
"We are seeking to work with the video games industry to raise awareness of that and explore solutions, but I take the noble Lord's point. We are aware of gambling in games and it is a new issue of which we are taking account," Lord Ashton said.
Towards the end of last year, 15 global gambling regulators teamed up to voice their concerns about skins gambling and loot boxes in video games.
The UK Gambling Commission has said that tackling unlicensed third-party websites offering illegal gambling linked to popular video games is a priority and the regulators are calling for the video games industry and technology platforms to play their part in helping crack down on these websites. Games providers must also ensure that features within games, such as loot boxes, do not constitute gambling under national laws.
Neil McArthur, Chief Executive and signatory for the Gambling Commission on the declaration, said: "We have joined forces to call on video games companies to address the clear public concern around the risks gambling and some video games can pose to children. We encourage video games companies to work with their gambling regulators and take action now to address those concerns to make sure that consumers, and particularly children, are protected."
"We want parents to be aware of the risks and to talk to their children about how to stay safe online. For example, unlicensed websites offering skins betting can pop up at any time and children could be gambling with money intended for computer game products."
Caption: Lord Timothy Kirkhope