By
Phil
- 11 August 2016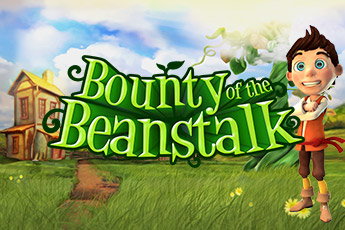 Playtech has added three of its biggest Omni-channel slot titles to Mecca's 12,000 Mecca Max handheld tablets across its 87 UK bingo clubs.
The addition of Playtech Omni-channel title Fortunate 5 – also available on terminals within Mecca Bingo's clubs – Bounty and the Beanstalk and branded game Who Wants to be a Millionaire comes less than a year after Playtech's Heart of the Jungle and Adventures in Wonderland games were successfully introduced onto the Mecca Max handhelds in August 2015.
The huge popularity of Playtech's slots has led to both companies agreeing to launch a series of further titles in 2016 and beyond.
Fortunate 5 takes players on an exhilarating, swashbuckling pirate adventure across the high seas in search of hidden treasure. The title offers an immersive experience across all channels and revolves around the Fortunate 5, a fearsome band of five outlaws, each one with a different cash bounty to their name.
The five Fortunate 5 cash pots to play for include Peg Leg Davis, Monsieur Poisson, Mad Dog McDougall, Starboard Mary and Captain Redbeard who, as leader of the motley crew, holds the biggest prize. A five-of-a-kind on any one of these characters sees players sail away with the cash pot.
Who Wants to Be a Millionaire is one of the world's best known television brands and has aired in more than 160 countries including the UK where it was on screen for 16 years. This iconic Omni-channel title is available across all channels including the Mecca Max and includes all the show's well-known symbols and features such as the three life lines (50:50, phone a friend and ask the audience), the memorable title music and suspense-driven heart beat as players wait to give their final answer, as well as the prize leaderboard which can lead to a series of amazing cash prizes.
Lee Harford, Head of Retail Content, Playtech, said: "The addition of a further two highly popular Playtech titles is a real endorsement of our Omni-channel games and their success across all channels including the Mecca Max handheld. We have a great relationship with Mecca and are delighted with the impact our titles have had across all their channels in retail, online, mobile and the handheld devices."
Rod Runnalls, Head of Slots Projects, Mecca Bingo, said: "This strategically important project has gone from strength-to-strength since it began last year. We can now provide a fantastic breadth and quality of content to our players who have really taken to the new games on the Mecca Max handhelds."