By
Lewis
- 23 May 2014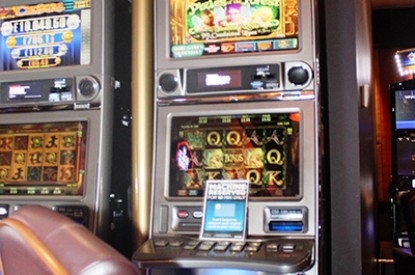 On Wednesday 21 May, one lucky lady from Northampton hit the jackpot at Aspers Casino to win £12,169.19. Amazingly, all previous jackpot winners at Aspers this year won in this very seat. Shirley, who bet just £1 on the IGT Fort Knox slot machine, pocketed the big prize pool, which had accumulated when other gamers had previously played the slot. Players can bet a minimum of just 20p on this machine and be in with a chance of winning up to £20,000.
Shirley's particular machine is fast becoming the luckiest seat in the house. Most recently, another Northampton resident, Patricia scooped a massive £18,265.49 to become one of the UK's largest ever jackpot prize winner since a change in government legislation, which now means that linked machines, such as Fort Knox, can enable gamers to win up to £20,000.
The casino has seen four jackpot winners in 2014, with Shirley's winnings bringing the total to a staggering £54,000.
"It was really exciting to see another jackpot winner on the Fort Knox machine, again with such a small bet and in the very same seat!" said David Stratford, general manager of Aspers Casino. "The new legislation has meant that we are able to offer more exciting and higher cash prizes, giving us even more reason to celebrate with our customers!"