By
Lewis
- 10 August 2021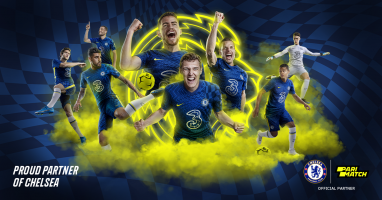 Parimatch Tech, an international product company that promotes the Parimatch brand globally and provides tech and marketing solutions in the betting and entertainment industry, has signed a partnership agreement with Chelsea FC for the next three seasons.
The deal will see Parimatch use Chelsea's brand and utilise a wide array of digital, social and logistical assets to create mutual branding opportunities.
"Chelsea's unique style, determination and charisma resonate perfectly with Parimatch's passion for sport and ambition. Becoming an official partner of 2020/21's European Champions is a great thrill and responsibility.
"Luckily, Parimatch is all about conquering new heights and unwinding emotions, and we are so excited for the next three years that this partnership is about to bring!
"As our two brands are used to winning in style and striving for success, we are very confident that this partnership will bring luck, countless victories and the thrill of the game to our company, to the club, and, in turn, to the millions of football fans across the globe" said Roman Syrotian, со-CEO at Parimatch Tech.
Guy Laurence, CEO at Chelsea FC, commented: "Both Chelsea and Parimatch strive for greatness. We are bold, ready to innovate and, most importantly, we were both born to win.
"Last year was immensely successful for Parimatch as they expanded and opened new markets, while launching several game-changing projects. Chelsea also showed its excellence, becoming European champions for the second time in our history! We are excited and proud of this partnership and the opportunities it brings."