By
Lewis
- 11 September 2019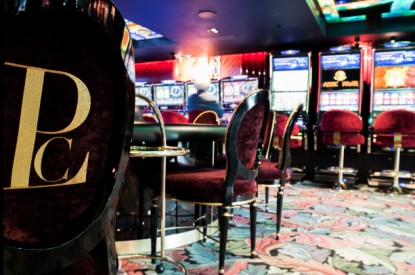 The operator of Park Lane Club, one of London's most prestigious casinos, has received a £1.8m fine by the UK Gambling Commission as part of an operator licence warning and has had additional conditions added to its license for social responsibility and money laundering failings.
Silverbond Enterprises received the penalties following a Gambling Commission investigation into its Park Lane Club in Mayfair.
Social responsibility failings included not recognising the indicators of potential problem gambling such as a customer displaying violent behaviour which included threatening staff and damaging of property, a customer asking for his winnings to be transferred to his personal bank account to prevent him playing further, and a customer of the casino asking to increase the maximum amount that could be deposited by cheque.
Money laundering failings included the operator's compliance procedures not detailing how anti-money laundering policies were to be implemented and failing to carry out enhanced due diligence on 61 customers.
Two personal management licence holders at Park Lane Club have also received formal warnings and informed they must improve their record on protecting players and preventing money laundering.
The move by the Gambling Commission follows the Ukrainian Prosecutor General's Office's seizure of its owner Silverbond Enterprises' assets in a Ukrainian money laundering scandal in 2018. The casino is owned by Latvian businessman Vasilijs Melniks through his Silverbond Enterprises company whose assets were taken over by Ukrainian authorities in 2018, triggering a review of the operator's casino licence.
Mr. Melniks was investigated for money laundering the sum of €54m as part of a deal with Ukrainian state-owned energy company Naftogaz. The Park Lane Club, which is housed in the Hilton Hotel Park Lane, opened in 2014. It generated revenue of nearly £25m and impressive EBITDA of £5.5m.
During a series of inspections by the Commission in 2018, customers' accounts were chosen at random from the Licensee's top 250 customers and it was discovered a significant number of those customers had not been subject to effective EDD checks. There was a reliance primarily on open source or third-party providers for these customers, which was insufficient to meet EDD requirements.
The Gambling Commission noted that the duration of the breach was over 17 months and the operator failed to take note of Commission statements which highlighted similar breaches at the time of their failings. Repetition of breaches previously identified to the operator by the Commission, with an additional licence condition imposed which was then not adhered to and the breach continued after problems were identified with AML following inspections. The scale of the breaches were such that following a review by the operator, 61 customers were found not to have adequate EDD . The impact on customers was significant and included a failure to identify PEPs or customers at risk of problem gambling.
The Commission found the operator had failed to comply with licence condition 12.1.1. relating to anti-money laundering (AML) and had failed to adhere to their additional licence condition which stated the operator was required to "complete full enhanced due diligence on its top 250 customers within its customer profiling system." However, the Commission recognises the Licensee co-operated throughout the review process, accepted the failings at the preliminary assessment state, and offered a financial settlement together with a summary of the action it was now taking. This included appointing additional staff to support its current MLRO.
Silverbond has now put in place additional resources concerning AML to support the current MLRO and taken steps to remedy the breaches and has outlined work it has undertaken.