By
Phil
- 7 August 2017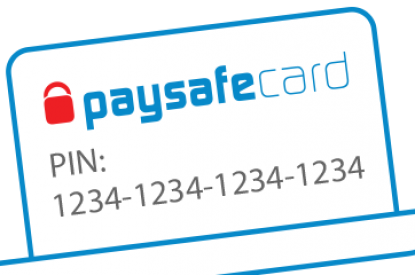 Digital payment business Paysafe has agreed on the terms of a £2.96bn offer from private equity companies CVC and Blackstone.
The deal will give Blackstone and CVC exposure to the online gambling and gaming sector.
Dennis Jones, Chairman of Paysafe, said the company had enjoyed a 'remarkable journey' of growth.
"The offer from the Consortium represents an opportunity for shareholders to crystallise a certain cash value from their investment in Paysafe. The independent directors believe that Paysafe will continue to play a key role in payments innovation, leveraging the state of the art technology it has built over a number of years," he added.
CVC already owns a share of a number of gambling companies including Sky Bet, Sisal and Tipico. Blackstone meanwhile is buying Clarion Events, the organiser of London's gambling show ICE Totally Gaming.
Martin Brand, Senior Managing Director of Blackstone, added: "We are delighted that our proposal has been recommended by the Board and excited by the prospect of working with management to develop Paysafe as one of the leading, global providers of online and mobile payment solutions. Paysafe's innovative alternative payment systems and risk management capabilities form a strong value proposition for consumers and merchants alike. As a leading technology investor, Blackstone believes that Paysafe is an ideal platform for continued innovation in the payments space, and look forward to supporting Paysafe's growth both organically and through acquisitions."
Peter Rutland, Partner, Global Co-Head of Financial Services of CVC, added: "Paysafe is an important and innovative online payments partner for merchants and customers across the globe. Our investment experience in financial services, and particularly the payments sector, provides us with the ability to understand and value the company and its future growth. We are very grateful to have the opportunity to invest in Paysafe and look forward to helping support its growth going forwards."
Analysts believe there will be similar investments made in the online gambling sector.
Angus Grierson, Managing Director, LGB Corporate Finance said: "The agreed $3.89bn takeover of Paysafe sees Blackstone Group LP and CVC Capital Partners tapping into the shift towards a cashless society, as mobile, in-app and on-the-go payments start to render traditional transaction processes defunct. We expect further deals to be announced as private equity increasingly seeks to move into highly scalable digital payments and other established and value-added fintech products."
Peter Gray, Head of financial services at Cavendish Corporate Finance, added: "Merger and acquisition activity in this sector is ramping up, with payments firms becoming hot property as cash is progressively replaced by digital payment methodologies and firms come under increasing pressure to consolidate, seeking cost efficiencies to mitigate the pressures of increasing regulatory scrutiny and growing competition."