By
William
- 29 November 2021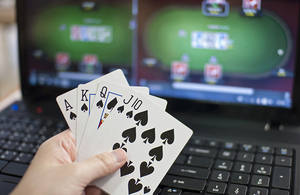 Planet Sport has debuted a cross-sell product that allows operators to integrate video and live odds streams into the live casino environment to deliver continued engagement between each bet.
"We are delighted to be officially launching Planet Vision, a cutting-edge product that allows operators to better engage live casino players and drive cross-sell between their casino and sportsbook," detailed Mike Grenham, Managing Director of Betting at Planet Sport.
"We have given a few sneak peeks of Planet Vision at recent trade shows and the feedback has been incredible. Operators can instantly see the added value it provides the player and also how it can help them to unlock even greater LTVs."
Planet Vision, 'a cost effective, scalable, real-time and easy to use video platform', curates content from sources such as YouTube, Vimeo and RSS and then integrates it into any live casino game presentation via dedicated screens situated behind the dealer or host.
Operators have total control of the platform and the content that is displayed on the screens. In addition to using content available on popular video feeds, operators can create and stream their own bespoke content tailored to player preferences.
This means that players can watch match highlights and sports content or keep an eye on the operator's latest odds and markets inbetween game rounds, keeping them engaged with the operator's brand and driving cross-sell from live casino to the sportsbook.
Dean Rayson, Head of B2B Betting Sales at Planet Sport, added: "Planet Vision offers the ability to stream content for any type of sport the operator wants which means we can deliver different feeds to different territories helping operators localise their live casino products.
"Not only that, but they can take engagement and session times to new highs and then also drive live casino players to their sportsbooks at scale. Planet Vision is a game changing product with plenty of scope for further development, which is exactly what we have in mind."