By
Phil
- 4 April 2017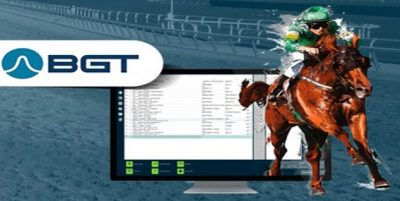 Playtech BGT Sports (PBS), a leading provider of omni-channel sports betting solutions, has extended its multi-year contract with Paddy Power.
The extension of the partnership between Paddy Power and PBS reflects the on-going trend towards self-service products in-shop, with modern consumers preferring a digital experience that provides them with up-to-date information at their finger-tips.
PBS' market-leading sportsbook software, boasts more content than any other SSBT on the market and includes their exclusive Racing Post product.
Paddy Power is set to increase the number of SSBTs to meet customer demand, drive more in-play betting opportunities, and build upon retail performance with the incremental revenue growth that each terminal offers.
David Newton, Managing Director Retail at Paddy Power, said: "Extending our contract with Playtech BGT Sports was a straightforward decision after seeing the value provided to our retail shops over recent years. Enhancing the customer experience through market leading technology is key to our retail strategy and PBS' innovative, revenue-driving terminals provide the perfect platform to help us achieve our aims. These include being able to leverage our own intellectual property with the Paddy Power Cash Card and our unique Onside app allowing customers to track and cash out their SSBT bets."
John Pettit, PBS' UK, Ireland, Australia, and Asia managing director, said: "We are very pleased to extend our contract with Paddy Power and look forward to building upon our already successful partnership over the coming years. The backing of such a reputable retail operator emphasises the value of PBS, and SSBTs in general, to the betting shop and we look forward to further consolidating our position in the market, as we continue to improve existing products and develop new technologies aimed at digitising the retail space."
Related Stories