By
Phil
- 13 February 2023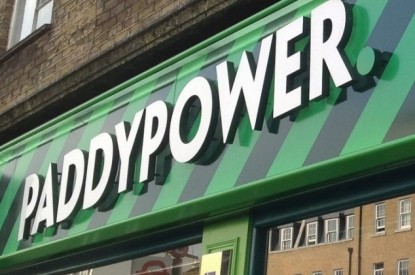 Playtech has announced the extension of its exclusive partnership with Paddy Power, a leader in the sports betting scene.
The new multi-year deal builds on a longstanding relationship between the two key players in the gambling sector, which dates back more than 10 years.
As part of the new deal, Playtech will remain the exclusive provider of Self Service Betting Terminals for Paddy Power in both the UK and Ireland and, as leaders in this field, will continue to provide market-leading sports betting software to fulfill the increasing demand for a digital betting experience from customers in a Retail Betting Shop.
Shimon Akad, COO at Playtech: "Paddy Power has grown into a leading force since its inception over 30 years ago, and we look forward to building on our successful partnership with them. Our software performance has made this ongoing collaboration possible, and we are set on progressing plans to provide a customer-centric roadmap for the years ahead as we continue to develop new technologies aimed at digitizing the retail space."
Playtech's reputation as the leading provider of Retail Sports Betting terminals has been further bolstered by recent releases of exciting and popular new features and markets, such as improved Betbuilder, and Player Props. The Growth in popularity of the Sports Betting terminal in Retail shops has been evidenced recently by World Cup performance.
David Newton, COO at Paddy Power: "We are pleased to continue our strategically important relationship with industry leader Playtech. Playtech terminals are integral to our retail offer and a crucial part of the future strategy of our shops. We look forward to expanding this even further in the coming years".
The future of our partnership is bright as we leverage Flutter's market leading pricing capabilities to deliver new markets and betting opportunities for Paddy Power customers using the Playtech terminals. We are focused on delivering a fantastic omni channel and betting experience to even more players.