By
Phil
- 2 July 2020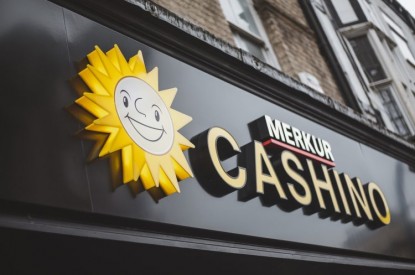 Merkur Cashino, part of the Milton Keynes-based Praesepe gaming company, has finally been able to announce their reopening plans, following a government U-turn on June 11 that prevented gaming centres from opening to the public as planned. 130 of their venues across the UK will open their doors from Saturday July 4.
The company recently conducted an online survey, asking customers what safety measures they wanted to see the venues implement in the future and what they were missing most about the gaming industry.
The results revealed that the majority of customers were missing attending their local venue and the social element of it. Missing chatting to the friendly staff was amongst the top reasons for looking forward to the venues reopening, along with the thrill of potentially winning some money.
In addition, customers said that they would feel reassured if there was a limit on the number of people in the venue at one time, along with hand sanitiser, regular cleaning of machines and surfaces. All measures that have now been implemented.
An overwhelming number of customers were quick to point out that they felt Cashino venues were already kept very clean and that, if these high standards were maintained, or indeed bettered, they would feel at ease when returning. Recommending that staff wear PPE for their own protection was also suggested.
Taking into account recent government guidelines, the Cashino Management Team has come up with a strategic reopening plan, that is available to view online or on social media. The safety of staff and customers remains at the very forefront of the company's plans and the senior management team is keen to reassure customers that venues will only be opening because it has been deemed safe for them to do so.
Speaking about the plans, Mark Schertle, COO of Praesepe, said: "Whilst we were really disappointed with the government U-turn at the eleventh hour, we knew we had created a solid reopening campaign that would ensure customer and staff safety. We've just been waiting for that green light to signal that we could go ahead and we're pleased to finally have that for 4th July. The results of the survey have been reassuring because it's good to know that we have such a loyal following of customers. We will remain vigilant once our venues re-open and will work within government guidelines, being flexible to how those might change over time."
He continued: "Some of the safety measures we will be rolling out will include all venues receiving a deep clean ahead of reopening and layouts changing to adhere to social distancing guidelines. In our Cashino venues for example, we will be placing machine guards, at the sides of machines, which will be cleaned between customers, and face masks will be provided for our teams. I'd like to take this opportunity to say a big thank you to our customers, and staff, for bearing with is and trusting that we are doing our best to ensure we can continue to entertain customers, whilst protecting them, so they can play safe and stay safe."